Getting hitched amid the aesthetic views of white mountains, turquoise seas and astounding islands of Greece is a dream of many. Along with planning your destination wedding in Greece, you have to be sure of the Greece marriage laws too! Don't worry! All your doubts regarding the legal procedures in Greece are mentioned below
Getting married in Greece for foreigners:
There are certain Greece marriage laws to have a legal wedding. Which can take several days to weeks, so be sure that you arrive at your wedding destination at the right time.
The legal criteria may vary from region to region and depends upon your wedding location. Be it Athens, crate, or Mykonos. So, seek advice from the locality beforehand.
Non-residents can have the wedding of their dream here. While the resident of Greece (but not a citizen) must have a valid residence permit.
Both civil and religious marriages are legally accepted and recognized in Greece. Couples can have a civil wedding or a religious marriage or both according to their preferences.
The minimum age which is legal to get hitched in Greece is 18 for both the bride and the groom. However, young couples can get married if they possess consent from the court.
Is Gay Marriage Legal In Greece?
Getting married to the same gender is not legally recognized in Greece yet.
Marriage License Requirements:
Couples getting married at any location in Greece should keep in mind that they have to publish a wedding notice in one of the local Greek language newspapers at least 8 days before the wedding. In order to apply for a marriage license. The names must be in Greek and not in Latin.
If you are hosting at a remote town or village with no newspaper distribution. Then a notice must be posted at the town hall or a community office instead of a newspaper notice.
Documents Required -Greece Marriage Laws:
Generally, certain documents needed to be submitted by both the bride and groom regardless of the type of marriage. Be it a civil or a religious ceremony. Keep two sets of these below-mentioned documents for the town hall and one for the church.
Here are a few key takeaways from Greece's marriage laws:
A Valid Passport for both the bride and groom.
An attested copy of the couple's Birth Certificate with an Apostille stamp affixed along with an official formal translation into Greek.
This translation must be certified either by the Greek consulate in your home country.
The Foreign Ministry's Department of translation in Greece, a lawyer, or a certified translator.
NOTE
– an Apostille stamp is attached to any official documents usually by a local Embassy. Court or Government to certify its authenticity.
In the case of second marriage where either the bride or groom has been married before. You will need to show proof regarding the cancellation of the previous marriage via a Death Certificate or Divorce Decree with an Apostille stamp. Along with an official translation into Greek.
You should submit a document to prove the union between a married couple. It can be called by different names in different nations such as 'Proof of Freedom of Marriage". "Affidavit of Marriage", "Certificate of Non-Impediment", Certificate of marital status". "Notary Public Statement".
(This should be available both in English and Greek and should be authenticated by the concerned Embassy)
A copy of the local newspaper in which your wedding notice was published.
US citizens must keep in mind that you may be able to avoid the need for a Greek Marriage license if you have a valid marriage license issued by your home state.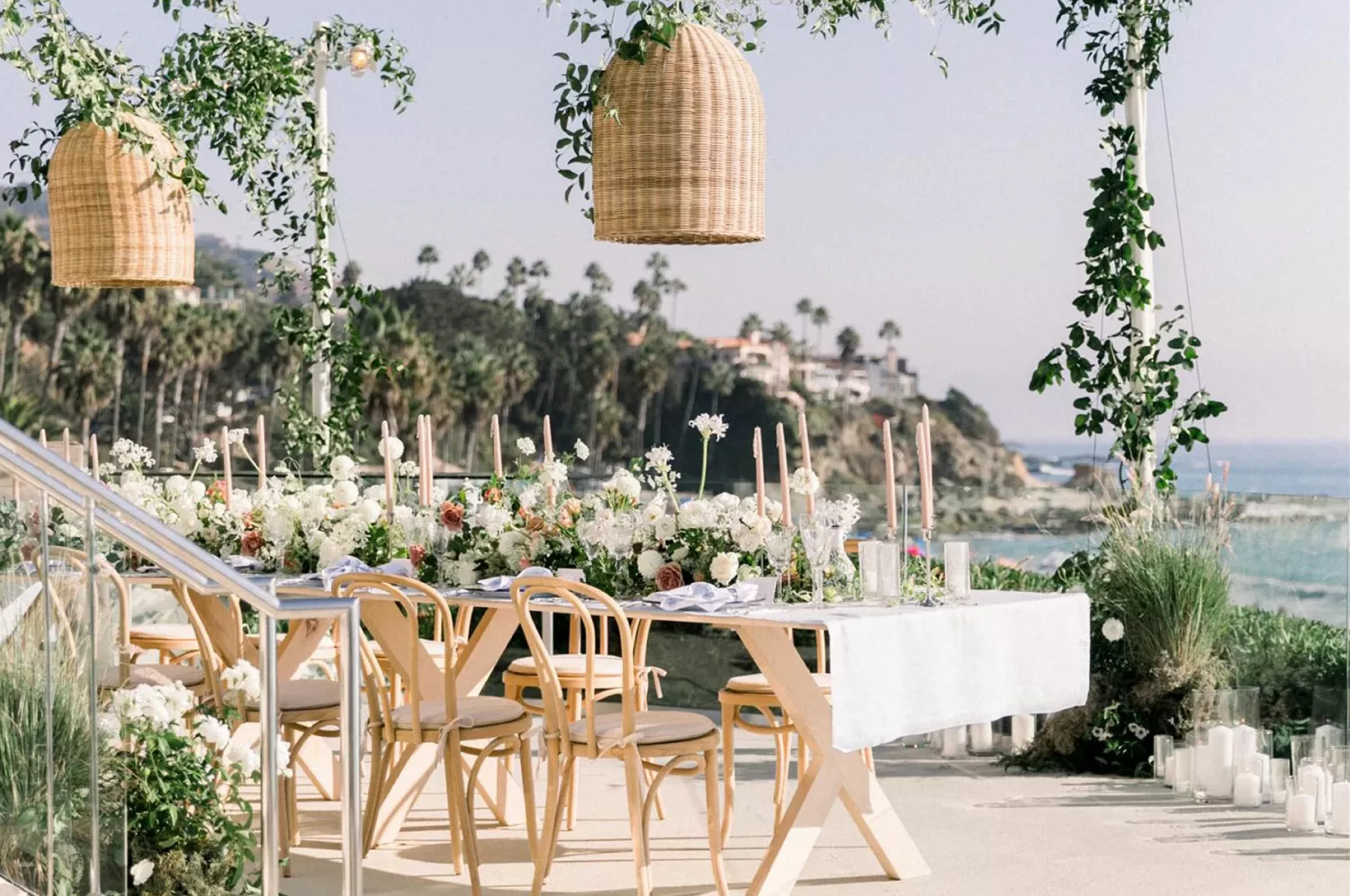 Civil Marriage Ceremony in Greece
The above-mentioned documents must be submitted to the town hall (demarchio) or the president of the community (proedros kinotetos) in case of civil marriages.
If your documents are authentic and up to the required standards you will get your marriage license in the wake of eight days. And is valid for 6 months at any location throughout Greece.
Civil weddings are held at town halls, at the mayor's office, or at pre-approved venues such as hotels or resorts. And are officiated by the mayor. The ceremonies will take place in the Greek language, therefore you can have a translator if both of the couples are not familiar with the language.
There should be two witnesses who should have a passport or Greek residence document with them.
Religious Marriage ceremony in Greece
In the case of religious marriages, the documents highlighted above must be given to the priest, who in turn applies for the marriage license. Depending on the church and location the time for getting your wedding license ready may vary.
You should also keep in mind that you can host weddings of any particular group such as Greek Orthodox, Protestant, Roman Catholic, and Jewish ceremonies.
How Marriage is registered in Greece?
After the auspicious ceremony of your wedding. You can register your marriage within 40 days at a registrar's office or office of vital statistics. This is accountable for both the religious as well as civil wedding ceremonies.
Marriage can be registered by anyone who possesses the notarized power of attorney and the certificate will be issued after 3 days. Remember that marriages that are not registered under the registrar's office are considered legally invalid.
Have the happy and prosperous wedding of your dreams in this romantic city of Greece by noting every important detail mentioned here! You and your partner are going to have the time of your life. Blissful Plans is here to help you plan a wedding that's as beautiful, intimate, and exciting as you are!
Read more :