All you need to know about Famous Hollywood Celebrity weddings.
Hollywood, LA, California has always been the land of attractive people all over the globe. Couples are falling for each other and everyone can smell love in the air, wedding bells are ringing and here we have more information about Famous Hollywood celebrity weddings. From a big fat Indian wedding in Jodhpur hosted by Priyanka Chopra and Nick Jonas or an intimate catholic wedding at NYC courthouse by Victoria's Secret model Hailey Baldwin Bieber and singer Justin Bieber. The most we are allowed to do during this crisis is to grab a popcorn and sit on the couch watching movies. We also pick our personal favourites for who our favourite actors and models are. These Famous Hollywood celebrity weddings, A-listers are loved across the globe for their talents. Today we bring you some off-screen love stories and the intricate details of their wedding ceremonies. These stories are just as magical as any silver screen romance.
"If you like it put a ring on it" – Beyonce.
image source: Gettyimages
Priyanka Chopra and Nick Jonas's famous hollywood celebrity

wedding
In an extravagant ceremony of three days, the desi girl of Indian cinema married the Hollywood A-listed singer in a traditional Indian ceremony. It was reported that Nick closed the entire Tiffany & Co showroom to pick the perfect ring for his beloved. Priyanka Chopra tied the knot with Nick Jonas in Jodhpur, Rajasthan in India with all the bright lights and colours of an Indian Hindu wedding. Nick Jonas (Now Priyanka's husband), with all his loved ones, travelled to India and diligently took part in all ceremonies including Haldi and Sangeet. The wedding took place in the historic Umaid Bhavan. The news confirmed reports from the Umaid Bhavan stating the Priyanka Chopra's wedding of Rs 3 crore made up for revenue of 3 months. The bridal veil set the world wide-eyed with 75-foot of length.
Sophie Turner and Joe Jonas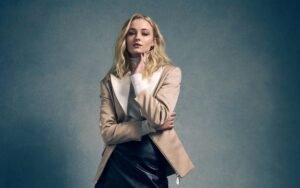 The Game of Thrones star married one of the Jonas Brothers in France. Sophie Turner's wedding saw her wearing a white Christian Louis Vuitton gown while Joe was in this all-black French suit. The bride's veil trail was so long that the flower girl had a hard time to not let it touch the floor. The couple's wedding spot was an authentic French estate earlier built in the 18th century and later rebuilt in the 19th century after being burnt to ashes during the French Revolution. The Hollywood wedding was kept a secret to avoid public pictures in their intimate family-only wedding. The two were dating for 2 years before tying the knot after Joe's brother married Priyanka Chopra a month before him.
Justin Bieber and Hailey Baldwin's celebrity wedding
After the intricating nuptials of Priyanka Chopra and Nick Jonas in India and that of Joe Jonas and Sophie Turner in Paris, we witnessed yet another mesmerizing wedding of Justin Bieber and Hailey Baldwin. They married in a private ceremony in New York in the autumn of 2018. The rumours flew out fast but the couple denied all of them giving no hint of the ceremony. According to the news, Bieber proposed to Hailey in the Bahamas in the summer of 2018. They officially got hitched on 30th September 2019. Although, the public announcement was not made before November 15. One essential part of Justin Bieber's wedding would be the rings. Hailey chose a Solow & Co ring flanked by Tiffany & Co Soleste ring; 18 karat gold lined with a diamond. Bieber, on the other hand, picked a Tiffany & Co band in 18 karat gold. The bride chose 4 dressed in all for her wedding. One special highlight about the bride's wedding attire was her veil which was embossed with the words 'till death do us apart'.
Louis Tomlinson and Eleanor Calder – to be married (secretly engaged) 
One direction member Louis Tomlinson was introduced to now Fashion influencer (then University student) Eleanor Calder by his former bandmate Harry Styles in 2011 October. She often accompanied him to tours, social events, and family occasions. He used to visit her University in Amsterdam during his worldwide One Direction tours. Long Distance love. The pair split on March 7, 2015, with the story confirmed two weeks later on March 21. The couple is said to have been in an odd-again, off-again relationship. Louis Tomlinson has confessed to the press that they had a messy relationship and he had messed things up a lot of times. He said to Vogue interview it was her all along. In 2016, Louis welcomed a baby boy with a Calabasas stylist – Briana Jungwirth when he has broken up Eleanor. The two are rumoured to be secretly engaged and after Louis's mom's death, her last wish was of them getting married.
As much of fanfiction that it looks like, they're all really sweet tales of the existing love in the world of Hollywood. The diversity in the different stories only makes the adventure more interesting. Destination weddings are also popularized by the means of all these famous weddings and this also reflects in the tourism development of all the different countries.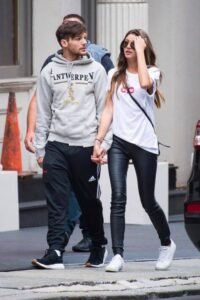 Bindi Irwin and Chandler Powell
The conservationist married her fiancé at Australia Zoo on March 25, hours before the Australian government enforced a lockdown amid the coronavirus pandemic. "There are no words to describe the amount of love and light in my heart right now," she wrote via Instagram. "We've planned this beautiful day for nearly a year and had to change everything, as we didn't have guests at our wedding. This was a very difficult decision but important to keep everyone safe." This was one of the unique and famous hollywood celebrity weddings.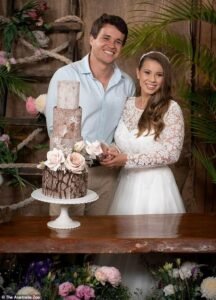 Please follow and like us: