TOP PHOTOGRAPHERS FOR YOUR INDIAN WEDDING IN ITALY
Hosting a destination wedding in Italy is a dream for many and this trend has seen a rise in India. If you are planning an Indian wedding in Italy, you're at the right place.
With its beautiful backdrop and gorgeous sights, Italy is a leading country for destination wedding dreamers. The past few years saw a notable rise in Indians seeking to tie the knot in Italy. With top Bollywood artists opting for destination weddings in Italy, the attention of Indians towards hosting a magnificent wedding in the same country has also skyrocketed.
Why do Indians Couples prefer Indian destination weddings in Italy?
With a diverse landscape dotting the country, Italy has become a sought-after place for hosting destination weddings. Nowadays Hindu weddings are so common that special arrangements can be easily made for organizing the much sought-after big, fat Indian wedding.
With lush-green serene valleys, icy glaciers, and snowy peaks, Italy offers the perfect 'snowscape' for snow lovers. With grapes, olives and the flora of the European countryside coupled with pristine rivers and lakes makes for a splendid backdrop to get married in. Further, with views of imposing mountains and volcanoes, Italy offers an astonishing range of landscapes to choose from for taking your vows.
How do we at Blissful Plans help our clients plan an Indian wedding in Italy?
We, at Blissful plans, are one of the top Indian wedding planners, have partnered with some of the top resorts in the country and are associated with the most luxurious hotels, thus, we can ensure your guests will have the most luxurious stay and memorable experience as they attend your destination wedding celebrations.
With traditional Hindu wedding ceremonies, we usually expect bookings for at least 3 days owing to the traditional Sangeet, Haldi, and engagement celebration followed by the day of the wedding. Oftentimes, people book hotels for 5-7 days as well, depending upon their requirements.
If you approach our team for organizing a traditional Indian wedding in Italy, we will guide you about different locations throughout the country, some of them being- Florence, Tuscany, Venice, Lake Como, etc. With a detailed description of the perks of each destination, you will be able to easily pick the most suitable location for hosting your wedding day.
The next step will be planning. We will delve deeper into planning the wedding and connect with our caterers in Italy who provide authentic, Indian cuisine to suit your requirements. Also, the logistics and stay will be taken care of based on your preferences.
We have partnered with the best wedding vendors and professional photographers to get the most romantic shots.
Also, we guarantee that you'll leave with a few useful photography tips once you're done with your destination wedding.
If you plan your own wedding in an international location, it will probably bring up bouts of uncertainty and ambiguity when decisions are to be made. Thus, by handling all your errands and making significant decisions under your purview, we will make hosting a spellbinding wedding an easy and achievable task for you.
Team Blissful Plans has enough expertise in this field which will minimize erroneous decision-making by a huge margin.
Furthermore, a magnificent Indian wedding in Italy calls for wondrous photography sessions. Be it for your bridal shoot, wedding party, bachelorette, or simply an indoor/outdoor wedding shoot, our photographers based in Italy can look after it all. We have tied up with native Italian photographers who are familiar with every nook and cranny of Italy.
These wedding photographers have years of experience behind them and a wonderful eye for clicking pictures. Since most people lack enough exploration and may miss out on the best locations, it is advisable to hire an indigenous photographer to show you around the most photogenic places in the country.
Plan your wedding shoot with the following Italian photographers for your Indian wedding in Italy.
Gianmarco Vetrano (@Gianmarco_vetrano_foto)
With his studio based in Sicily, Gianmarco Vetrano works internationally as well as throughout Italy. Considered one of the top 10 photographers in Italy, he is famed for wedding photography. He has been published in leading magazines and has won various awards in this field. He makes notably good use of natural light and candid poses for documenting many brides and grooms.
Website : https://www.gianmarcovetrano.it/
Studio Roscetti
Team Studio Roscetti has experience of over forty years and is devoted to capturing modern and aesthetic-looking photos. The studio is based out of Rome, Italy, and is guided by over forty years of experience.
Stefano, the chief photographer knows well how to capture the moments at Indian weddings. From interiors to food items, the team captures all the details of your Indian wedding vividly. Studio Roscetti is well known for its high-quality images and original work. They were also honored with the Consigliato by matrimonio.com in 2018.
Website : https://studioroscetti.com/
Shevtsovy
Breathing photography since 2008, provide services mainly in Europe but also travels worldwide on-demand. They have traveled across countries like Croatia, Italy, France, Germany, Australia, Iceland, Cyprus, and Vietnam.
These photographers are capable of taking splendid shots and can capture couples beautifully. Indian ceremonies are just perfect as they know how to capture moments of family bonding. Team Shevtsovy is so skilled that you will feel like holding on to every shot they take.
Webiste : https://www.shevtsovy.com/
Gianluca & Mary Adovasio
Yet another amazing couple known for its outstanding photography skills. Together, they weave elegance and grace into their photography and bring out depth in their work. Having worked together for over 20 years, this couple has gained experience in shooting under distinct conditions and in varied regions of beaches, valleys, and wedding venues across Italy and other places alike.
Website:https://gianlucaadovasio.it/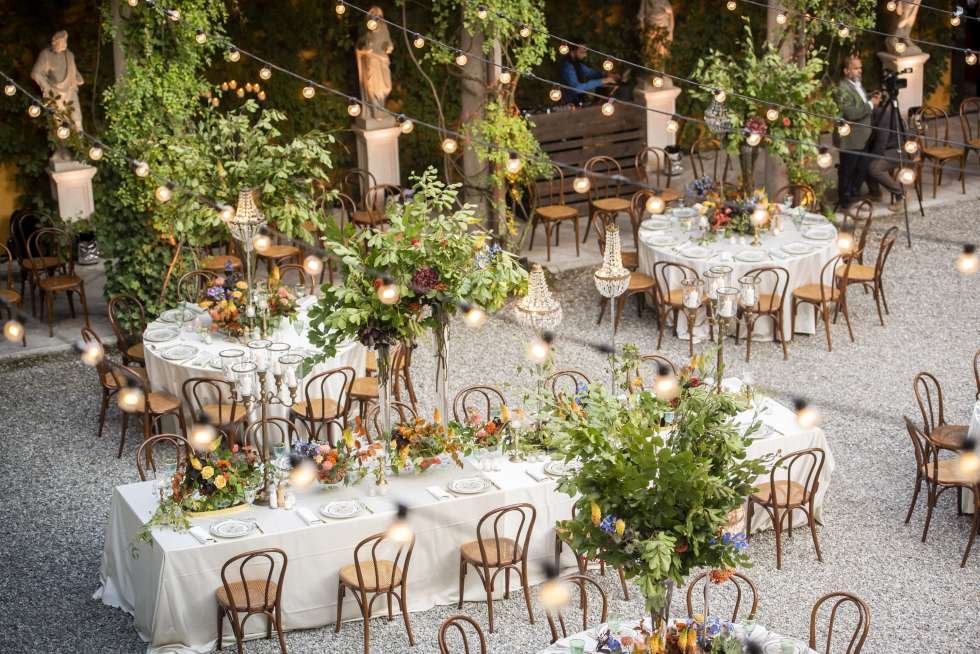 Aren't they all fascinating? So if you are planning your typical Indian wedding in Italy, do not doubt in hiring them.
Most of these photographers can fulfill your demands and will even organize pre-wedding shoots, engagement photoshoots, honeymoon pictures (as newlyweds), and wedding videography shoots if you'd prefer to have elaborate photoshoots for different wedding celebrations.
For our clients, who are planning a destination wedding in Italy, we recommend them to hire a photographer from our impaneled list. We can vouch for their capability and they can give you the best candid moments as they are well aware of the scenic beauty and architectural excellence which helps in enhancing the images.
Contact us as we have partnered with the best Italian photographers.
Comment your idea of a perfect wedding photoshoot and let us know your preference below.