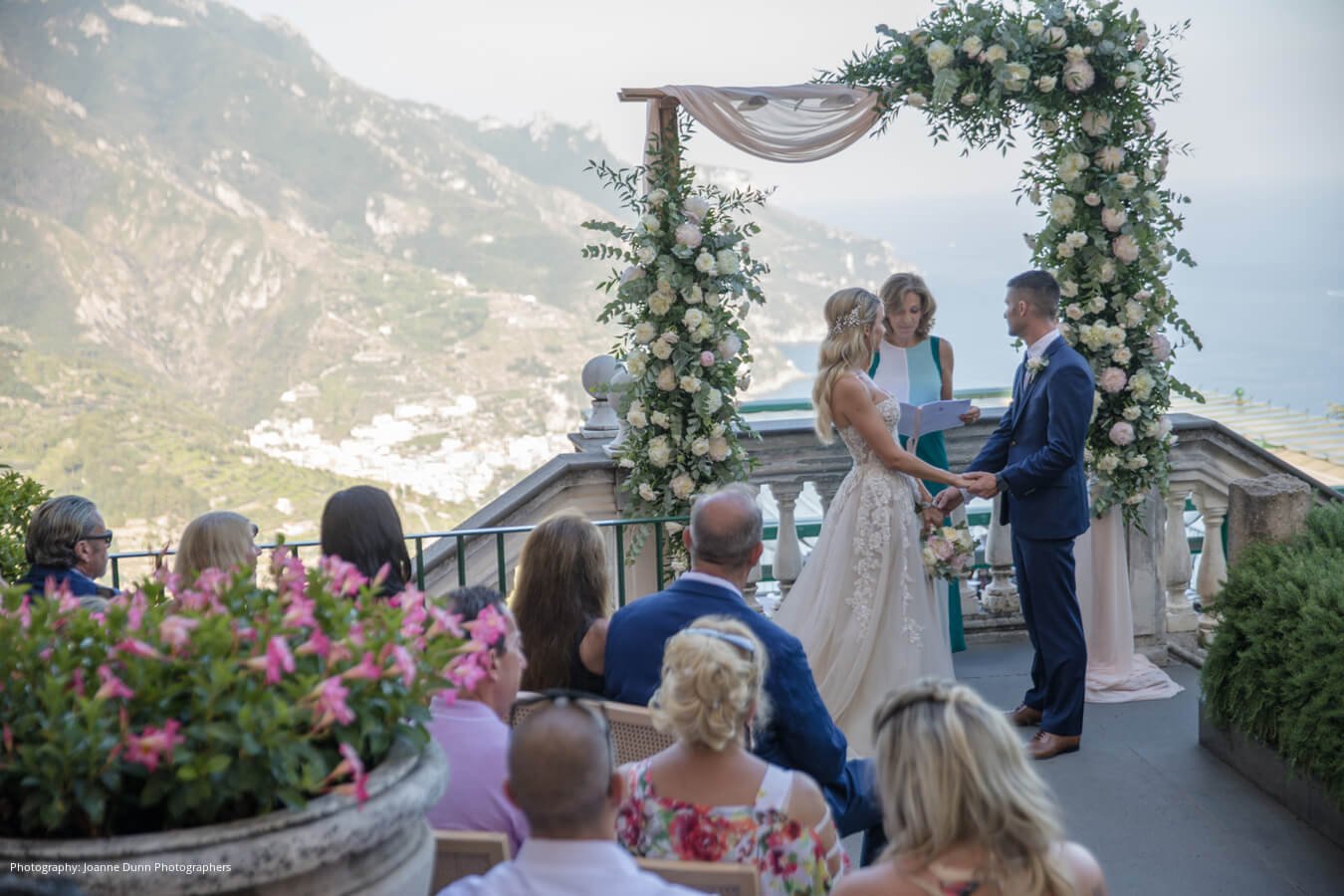 Looking to get married in Italy? Check out our top picks for wedding venues in Italy:
We are in love with Italy – the stunning landscapes, the delicious cuisine, and the romantic culture are what dreams are made of! If you're planning your big day and looking for wedding venues in Italy, we've got you covered with our list of top picks for wedding venues in Italy. These wedding venues will provide you and your guests with an unforgettable experience, as well as beautiful photos that will last a lifetime!
We all know Venues in Rome, Venice, Tuscany, Lake Como, and Sorrento as these are one of the best locations for a destination wedding in Italy, but there are a few more best wedding venues in Italy! Let's Explore and get to know about all.
Lake Maggiore is surrounded by resort towns such as Stresa with some of the finest luxury villas and palace hotels for an unforgettable Italian Lakes wedding reception venue. Civil ceremonies are possible in unique settings surrounded by incomparable vistas and lush, flowering gardens. It is also possible to have a romantic civil wedding on Lake Maggiore's tiny Isola Dei Pescatori – the Fisherman's Island in the center of the lake. Catholic weddings in Lake Maggiore are celebrated in stunning abbeys and cathedrals. For more details on Lake Maggiore's wedding cost, reach out to us.
Location details & connectivity with the world
Lake Maggiore is situated in the south of the Alps and is the second-largest lake in Italy. Since the climate is mild all year round, the region is dotted with Mediterranean vegetation and exotic plants. Lake Maggiore is a unique destination wedding venue for couples who love nature and the charm of Italian architecture. It is an easy-to-reach location and well-connected to the other parts of Italy. Trains are available from both Milan and Switzerland sides. The travel takes hardly an hour. You can also take cabs from Milan Airport.
Climate/Best time for getting married
The climate around the lake is great all-round all year. Couples generally prefer summer and fall weddings at Lake Maggiore. The preferred time for weddings here is from March through October. Lake Maggiore has some beautiful destination wedding venues like Pallanza, Cannero Riviera, Arona, Baveno, and most of all Stresa. Isola Bella, Isola Madre and Pescatori Island: they are Lake Maggiore gems. They can offer unique scenery. You cannot find another place like this on other lakes. You can have a lake wedding, an island wedding, or a villa wedding. Lake Maggiore offers some of the most beautiful villas like Villa Guila, Villa Claudia, and Grand Hotel des Iles Borromées for the perfect destination wedding in Italy.
Best Lake Maggiore Wedding venues
La Fontana
La Fontana was a private residence called Villa Lattuada in the 1930s. It was converted into a hotel in the 70s although the magnificent architecture still remains preserved complete with some original furnishing. It is one of the ideal wedding venues in Lake Maggiore for weddings. Located in the main lake walk of Stress, the hotel provides you with all the amenities for relaxation for your wedding in lake Maggiore.
Villa and Palazzo Aminta
Villa and Palazzo Aminta is a wedding villa in Lake Maggiore that you definitely must not miss! Pamper yourself for the big day with stunning views from its balconies, cozy ambiance, and warm service. The secluded and enchanting wedding venue in Lake Maggiore boasts some of the finest food in Northern Italy.
Castello dal Pozzo, Lago Maggiore​
Castello dal Pozzo, Lago Maggiore​ is a wedding venue in Italy with majestic gardens, an amazing landscape, and the hills serving as a backdrop are simply what anyone could ask for in a gorgeous setting for their wedding. The path leading from the gateway is dotted with cypresses that emanate beauty and elegance. The luxurious rooms of this hotel and its amenities will definitely make your stay worthwhile.
The Villa Claudia Dal Pozzo
The Villa Claudia Dal Pozzo is romantic combined with the elegance of the English style. It was an 1827 wedding gift to Luisa Dal Pozzo by the groom Ferdinando Arborio who they lived during the summers. Even today, it retains the authentic appeal of the timeless villa that it is. The Victorian-style interiors, scenic terraces, and relaxing area by the pool speak of wedding finesse and refinement. It is one of the top Lake Maggiore wedding villas.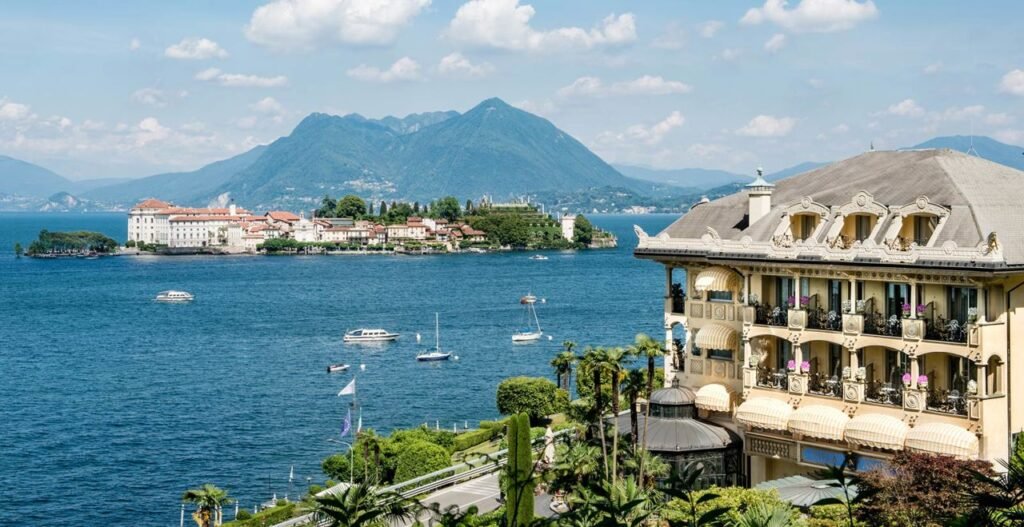 The area around Lake Orta has long been a favorite for tourists, thanks to its quiet landscape, rich history, and its wealth of artistic treasures – principally Romanesque and Baroque architecture. Lake Orta lies to the west of Lake Maggiore, in northern Italy. It is a minor star in the constellation of the sub-alpine lakes, yet it is equally fascinating. It is often overshadowed by Lake Maggiore but is less costly compared to that and is equally beautiful. The location is easy to reach by both car and train from Milan. Lake Orta wedding costs depend on your requirements, guest list, decor, catering, accommodation, and more.
Climate/Best time for getting married
Lake Orta is beautiful all around the year but wedding couples prefer their destination wedding in Italy from April to October. Summer and fall weddings are preferred over spring weddings. Orta village is a medieval village that lies on the shores of Lake Orta facing St. Julius Island. It offers an idyllic backdrop for a fun yet elegant wedding in Italy. Orta Lake is ideal for medium-small weddings or very romantic elopes.
Our team of wedding planners in Italy can make any type of arrangement for civil weddings, catholic ceremonies, and Indian weddings. Several churches with incredibly panoramic views are available for Catholic lake weddings; including a Baroque masterpiece high on a promontory overlooking the entire Lake. A Lake Orta indoor or outdoor civil ceremony is possible in a Villa with lakeside gardens or in a 16th-century ancient palace with frescoes near the main square. The bride can arrive on a boat. And as for receptions…Lake Orta has several exclusive hotels for a lake view reception including a fairytale villa with Terrace restaurants serving superb local cuisine are further options for an unforgettable Lake Orta wedding!
Egro, Boleto, Corconio, Lortallo, Ameno, and the convent of Mount Mesma are locations near Lake Orta and they are ideal for taking pictures of your wedding. The villas of the eighteenth century and the evocative villages on the lake, such as Ronco, Lagna, Pella, and Oira along with the beautiful waterfalls of Acqualba are your dream destination wedding venues.
Best Lake Orta Wedding venues
Villa Bossi​
Villa Bossi is renowned for Lake Orta Italy weddings.Built-in the 1500s, the villa prizes itself for its gorgeous loggia and charming porch, and perfectly manicured garden. Your dream of a romantic wedding will come true here as you arrive on a boat and your groom waits in a garden. You can even have the decorations according to your choice and enrich the ceremony livelier with music, poems, or spiritual blessings.
Villa Crespi
Villa Crespi is one of the unique wedding venues in Lake Orta Italy that boasts of a beautiful love story of a merchant who designed it in memory of his wife. The scenic setting of the hotel and the Arabian Nights ambiance allows you to celebrate your wedding in style. You can also enjoy epicurean delights designed by award-winning 2 Michelin-star chefs.
Palazzo Penotti Ubertini ​
The ancient mansion of Palazzo Penotti is located in the beautiful village of Orta San Giulio which is famous for its loggias, iron artworks, and of course St. Julius Riviera. Built-in the 1700s, it has a neoclassical facade. The entrance will greet you with a beautiful Austrian piano and ancient artillery, stunning fireplaces, and full-sized paintings.Its one among the beautiful wedding venues in Lake Orta Italy.
Luci Sul Lago
Luci Sul Lago will provide you fun and relaxed atmosphere without compromising on luxury and sophistication. Located by Lake Orta and facing the Bagnera gulf, it makes for a perfect romantic setting where you can enjoy the beauty of the setting sun. It offers you traditional yet innovative cuisine to appease your taste buds and cocktails that you'll never forget. Book at The Villa Claudia Dal Pozzo and make your wedding day an unforgettable journey ever in your life at one of the most beautiful wedding venues in Italy.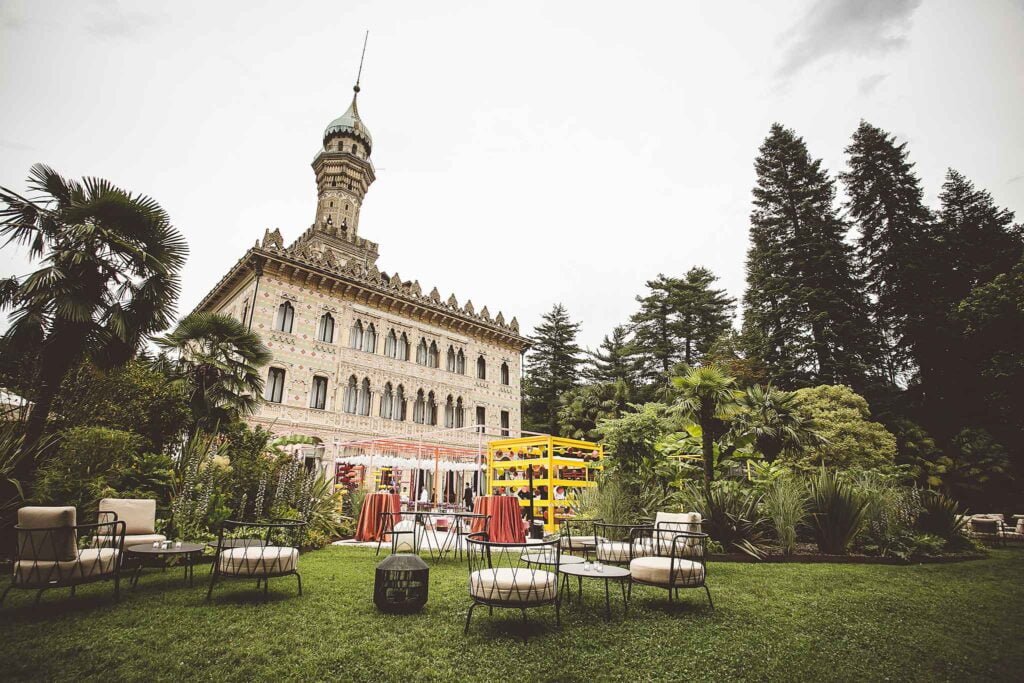 Lake Garda, situated in northern Italy, is famed for its crystal clear water. Towards the south, the town of Sirmione is dominated by the Rocca Scaligera, a fortress with pleasing views of the harbor. Lake Garda, situated in northern Italy, is famed for its crystal clear water. Towards the south, the town of Sirmione is dominated by the Rocca Scaligera, a fortress with pleasing views of the harbor. Peschiera del Garda and Desenzano are two towns on Lake Garda that can be reached by train from Verona. Both are in the southern part of the lake. It takes 15 minutes to get from Verona's Porta Nuova station to Peschiera del Garda, or 20 minutes to Desenzano. Lake Garda wedding costs and wedding packages can be tailored according to your needs.
Climate/Best time for getting married​
Lake Garda is the ideal home for a glamorous wedding whether it's in the sunny summer climate or the frosty winter months, you can really plan something incredible. This location is ideal for weddings at any time of the year.
Venice and Verona two of the most romantic cities in our country are a few minutes far same as the Prosecco vineyards of Valpolicella. Dolomite Alps frame the landscape and they can be the most romantic venue for your dream destination wedding. A destination wedding on Lake Garda can vary as per the area and venue you choose, we at Blissful Plans will help to plan your perfect Italian wedding. Lake Garda has some most exotic and beautiful palaces and villas to host your Italian wedding. Isola del Garda is the favorite venue here at Lake Garda to get married.
Best Lake Garda Wedding venues
Hotel Caesius Thermae & Spa Resort​
Hotel Caesius is one of the ideal Lake Garda wedding venues and its main focus is on making you feel special. The team is committed to going the extra mile to fulfill your every wish, making your wedding day a unique and magical experience for you and your guests. You will be treated to delicious and creative dishes, lovingly created with Italian tradition in mind. Your family and friends can stay overnight in one of the suites, each one crafted to create a relaxing and enjoyable stay.
The hotel has a luxury spa, offering a range of relaxing treatments- ideal if you want to indulge in some pampering before the wedding day or if you're looking forward to some relaxation to help recover from the celebrations.
Tower Villa
Tower Villa is a perfect cocktail of history, architecture, nature, and contemporary style. There is no better way to experience and enjoy the destination wedding in Italy in Gardone Riviera on Lake Garda! A happy wedding at Tower Villa on Lake Garda is a great option for your Italian wedding.
The Italian gardens of the villa and the view over the lake are absolutely stunning. Images and no other words to praise the beauty of this wedding venue in Lake Garda Italy.
Villa Borghese Cavazza​
It's a family-run Venetian neogothic hotel where all the magical moments of your Italian elopement will unfold. towering cypresses, pines, and acacia trees framing the intricately designed structure will welcome you. Against the villa is a dramatic backdrop of Italian mountains which are partly covered in white rocks and largely dominated by rich vegetation. But there's more to Garda Island than just a unique villa and a mountainous backdrop.
It also offers a calming view of the lake right on its outskirts where the owners added dedicated wedding ceremony spots. Aside from the view, Garda Island is also covered in rich and vibrant formal gardens. Perfectly shaped bushes populate the garden, making it a fitting venue for your dreamy celebration. You can also hold your ceremony here for a stunning garden wedding, or simply make it an area for cocktails and reception.
You and your guests will enjoy the radiance of the sun whilst savoring the cool Italian weather even in summer when you get married here. This one-kilometer private island has additional features like the wooden dock jutting out to the lake where your guests can enjoy a closer look at the calm waters. With all these awe-inspiring features of the island, you're sure of how unforgettable Lake Garda weddings can be when choosing this wedding venue.
Fra Lorenzo Relais
Fra Lorenzo Relais is a beautiful wedding venue in Lake Garda Italy located in the romantic town of Verona, home to the love story of Romeo and Juliet. The venue is located a few minute's walks far from the town center and offers peace and tranquillity. The ancient olive tree garden provides a stunning backdrop over the town, providing the perfect setting for a quiet and intimate wedding.
The venue has a strong connection with the love story of Romeo and Juliet because Fra Lorenzo was the monk who married Romeo and Juliet and this is where the venue receives its name from. Fra Lorenzo Relais prides itself on providing a welcoming and relaxing atmosphere, as well as experienced and dedicated staff. If you choose to have your wedding here you can be reassured that we will take care of everything for you. It is an ideal venue for romantic weddings in Lake Garda.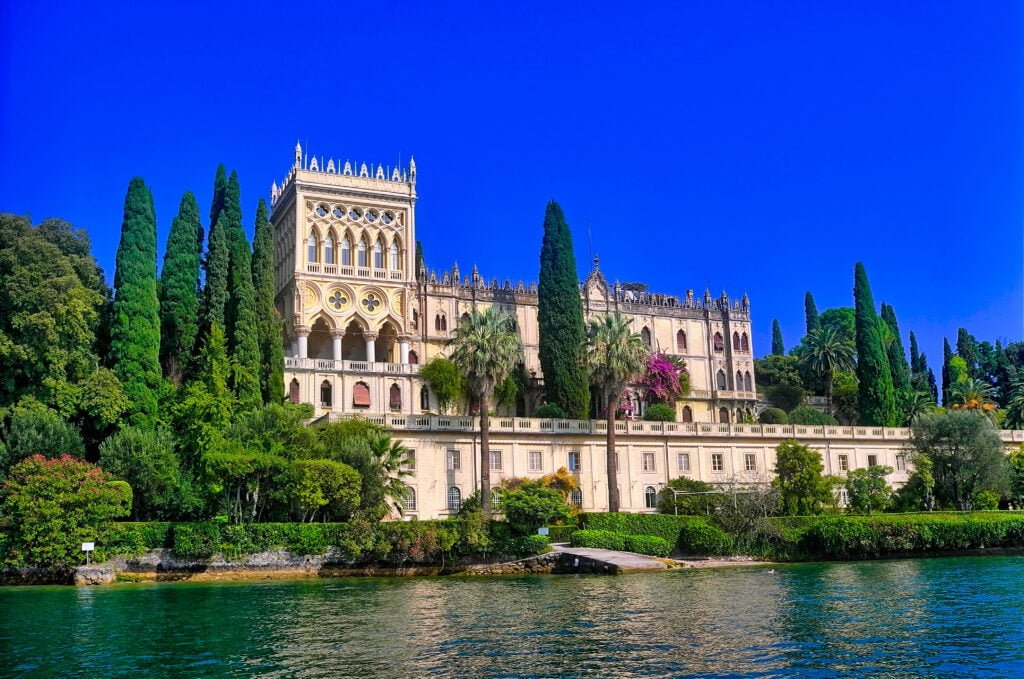 Stretching along the southern side of Italy's Sorrentine Peninsula, the Amalfi coast dazzles with its mysterious grottos, craggy cliffs, and shimmering bays. Situated 24 miles to the southeast of the city of Naples, the town sits at the feet of the imposing Mount Cerreto. Amalfi is a marvelous location for a destination wedding, which offers views of the rugged cliffs above the blue ocean. This charming yet bustling town is characterized by a vibrant mosaic of blue and yellow narrow streets, buildings, and churches. We can ensure that one can host a gorgeous wedding in the colorful town of Amalfi. You can reach the Amalfi coast easily by bus or train whichever you prefer. Amalfi is connected to Rome and the other neighboring cities. To know more about Amalfi coast wedding packages, do contact us.
Climate/Best time for getting married​
Amalfi Coast is beautiful and sunny throughout the year. The couples prefer the months from March to October to get married.
The breathtaking main square of the town of Amalfi is an idyllic setting for your Amalfi Coast Catholic wedding in Italy. It is an amazing cathedral that dominates the entire town with its imposing stairs and panoramic views. Amazing views over Tirreno sea, and enchanting destinations such as Sorrento, Capri, and Amalfi. Rock coast and high peaks will give you the opportunity to frame your special wedding in amazing and breathtaking photos. Here you can plan your wedding in wonderful villas overlooking the sea or by the shores. This area has some, of the most amazing hotels for your dream destination wedding like Grand Hotel La Favorita, Hotel Palumbo, and Lloyd's Baia Hotel
Best Amalfi Coast Wedding venues
Villa Eva​
A hidden gem on the highest points of Ravello, and designed in the Italian Art Nouveau style of the 1900s, Villa Eva offers a 360° view of the coast below. You can exclusively hire it for your weddings on the Amalfi coast and utilize the refined dining halls and natural gardens. The outside ceremony will be decked with parasols, a BBQ area, and wood-fired stoves for an informal pizza party. You can enjoy your wedding meal under the shades as chefs serve traditional dishes such as orecchiette e Fagioli, borboni, and puttanesca.
Villa La Limonaia​
The noble mansion of Limonaisa is a unique place for an Amalfi coast destination wedding that easily blends comfort with style. Located between Etna Volcano and the hilltop of Taormina, the warm interiors and sweet scents make the location seem serene. There are three function rooms and it offers you catering packages suiting to your needs. It welcomes several important people and was the set of The Godfather- III in 1990. Perfect and unique wedding venue in the Amalfi coast of Italy for your big day!
Palazzo Confalone​
Located in the village of Ravello overlooking the Amalfi coast, the palace retains its own medieval charm. Although built on the remains of a 12th-century structure, it retains the ancient marble column, mosaic-tiled floors, and a collection of precious antiques. The Confalone restaurant serves you traditional cuisine in a cozy setting with its warm fireplace and chandeliers. In summer, you can dine out as you enjoy a panoramic view of the Gulf of Salerno. It is one of the ideal Amalfi coast wedding venue for your magical day!
Palazzo Avino​
Sitting on top of the mountains, this 12th-century villa-converted five-star hotel offers a wonderful luxury venue for your Amalfi coast weddings. Apart from the breathing view of the coast, it specializes in services like Michelin fine dining, a lobster and martini bar, a spa, fireworks, a limousine, and helicopter services. You can even plan a private boat excursion along the coast for a romantic evening.
Location details & connectivity with the world​
Positano, a cliffside village situated on southern Italy's Amalfi Coast, has been a beloved holiday destination with its beautiful boutiques and cafes. Chiesa di Santa Maria Assunta features a majolica-tiled dome and a 13th-century Byzantine icon of the Virgin Mary. Positano is easy to reach. It is a 90-minute drive from Naples. You can also reach by shuttles and buses. You can take a bus from the Amalfi coast to reach Positano. Positano wedding cost varies on your requirements and other factors, contact us for more details.
Climate/Best time for getting married​
The best time of the year to get married in Positano goes from April until the end of October. It may be lovely also to consider a winter wedding in Positano. The weather is quite lovely around this village throughout the entire year.
Best Positano Wedding venues
Best Wedding Venues in Italy -Amalfi Cost-Positano​
The Ancient Romans built a number of villas on the coast of Positano, the ruins of which can be seen in the vicinity of the Church dell' Assunta. With views of private boats, hidden gardens, charming beaches, and large terraces, here you can find many venues that will spoil you for choice. One of the most popular wedding destinations in Italy, Positano is the perfect destination for celebrating your love in the grandest manner. Couples planning a protestant or symbolic wedding in Positano may choose between a luxuriant botanical garden, panoramic terraces of luxury hotels, or private Mediterranean Villas located in the heart of town. You can choose any venue according to your preference. There are a lot of choices available. There are villas like Villa Oliviero, Villa San Giacomo, Villa Magia, and Villa Dei Fisici and hotels like Il San Pietro di Positano, Le Sirenuse, Covo Dei Saraceni, and Hotel Le Agavi. One of the best wedding venues in Italy which will make your wedding a magical one!
For more details on the Best Wedding venues in Italy such as Rome, Tuscany, Sorrento, Lake Como, and Venice Click here!
We at Blissful Plans are wedding planners in Italy, feel free to contact us for more details on weddings.