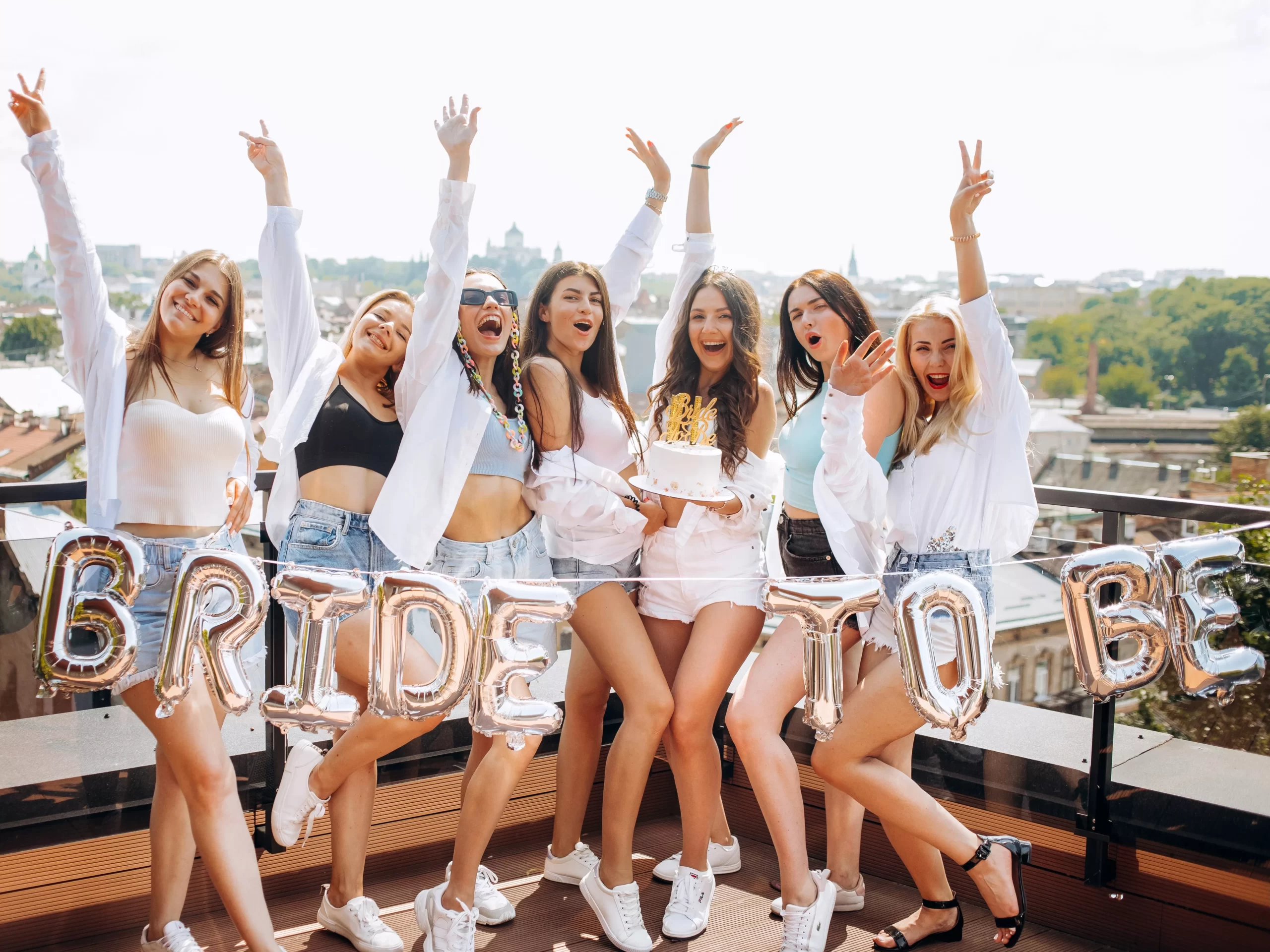 Which are the top bachelorette party destinations?
Are you looking for the top destinations for your bachelorette? Read the article for all that you need! Hosting the best bachelorette party requires time to execute plans and book an amazing venue to have a blast with your best pals. The first step to hosting a marvelous party is to pick a destination best suited for you. This article has a list of top bachelorette party destinations frequented by people across the globe.
Check them out:
1) Las Vegas- Top Bachelorette Party Destination
A vibrant party destination is known for its fun vibe, Las Vegas will always be on top of every party list. One of the top bachelorette party destinations of all time, this place has something for everyone.
Things to do in Las Vegas: –
Food lovers will love the delicious delicacies at restaurants like LAVO Italian Restaurant & Lounge, Sushi Samba, etc., places quite popular among foodies.
Book a VIP table and party hard at a nightclub.
Go for a pool party in the daytime.
Watch operas, concerts, or other spectacular theatre shows.
Relax with your girl gang at a spa or sauna
Bachelorette parties are best when celebrated in a limo. Go for it.
Experience new adventures like a scavenger hunt, pole dancing, strip clubs, nightlife, etc.
2) Bachelorette In Goa
The party capital of India is a must-go-to place for your bachelorette. The turquoise beaches, pubs, picturesque views and greenery is not worth missing. You may choose between a nightclub party or a beach-themed party or both. Goa offers you much more than what you imagine as it's one of the top bachelorette party destinations of all time.
Some of the best things to do in goa are: –
Catamaran Cruising – Bachelorette parties are nothing without cruising on a catamaran in goa. With bars, trampoline, and mini pools it adds a fun vibe to your party.
Casino Carnival at Panjim Goa
Shopping spree with buddies in Panjim, Goa
Spend quality time at Baina beach and Hollant beach
Savor cuisine at the greek restaurant Thalassa
3) Bangkok
Bangkok is a spectacular destination for your bachelorette party. You will find plenty of fun activities to do here. Some of the things you should go for are:
Partying on a yacht is a relaxing and thrilling way to spend time here.
Poolside parties are also a chill welcome
Go-kart racing with your friends to get the adrenaline flowing
Hanging out with your buddies in a party bus or limousine
Enjoy your day at rooftop parties
Host your own party at a luxurious villa equipped with a DJ, spa center, bar, etc
4) Amsterdam
A picturesque city with European party vibes is what Amsterdam is known as. A place where you can bring forth any kind of celebration. Another one of the top bachelorette party destinations preferred by soon-to-brides, you'll have a blast here.
What to do in Amsterdam? here is the list: –
Book a private boat tour to explore the city
Go for fun activities like rifle shootings, Krav Maga workshops, yoga, etc
Go for a 70s themed party
Enjoy a winter feast cruise or a candlelight cruise
Go for a bachelorette party during the Christmas
6) Paris
Paris is one of the most popular cities around the globe. Its splendid infrastructure, the Eiffel tower, cute cafes, all make it the perfect place to host a bachelorette in. This is a place where you can not only have fun with your girl gang but also go for photoshoots and take Instagram-worthy shots.
Things to do:
Go for a photo shoot with the bride and her party buddies
Get pampered at a spa
A karaoke night to unleash your hidden talent
Escape room games in Paris are one of a kind
Hire a private cruise on the river Seine
Hang out with your mates at Eiffel Tower
8) New Orleans
This is indeed another party retreat best known for being one of the top bachelorette party destinations in the world. New Orleans has a plethora of restaurants and hotels for you to have a private party. Restaurants and hotels like Monteleone and Henry Howard will make your day even more memorable.
Things to do here:
Have a spa treatment at the starting of the day
Go for a masquerade ball
Enjoy and explore New Orleans by airboat tour
Go for an Aphrodisiac Tour
Fun activities like photo booths, temporary tattoos must also be included in your to-do list
9) Thailand
This destination is absolutely amazing for hosting bachelorette parties. Even though we included Bangkok in the list, Thailand as a country has much more to offer. With something for everyone, you can have the time of your life in Thailand.
The activities to refresh yourselves in Thailand are:
Go for a bike tour and explore the picturesque landscape
Island hopping is super fun. Thailand has many beautiful islands to visit.
Try out traditional Thai cooking classes with your buddies
Hire a yacht or a catamaran
Do some adventurous sports like parasailing, bungee jumping, etc.
10) Bachelorette In Bali, Your Girl Gang Will Love!
Bali is an all-time favorite place for those who have visited it at least once. The beautiful oceans, serene vibe and fun activities place Bali as one of the top bachelorette party destinations in this list.
Some of them are:
Villa a wildlife sanctuary or zoo
Hill farms & vineyards for a chill day
Go for island hopping (you won't regret it!)
Stay at luxurious hotels and enjoy the hospitality
Buy marvelous handicrafts and handmade jewelry
Join in a cocktail-making class and learn to make yummy cocktails
Head out for the famous drag cabaret show
Sign up for spa and nail art packages.
Party hard at nightclubs or beach clubs
Have a floating brunch at a pool area
11) Plan Your Bachelorette In Costa Rica
"Good girls are made of sugar & spice….But I and my girls are made of whisky & ice". You will say this is true if planning a hen party in Costa Rica.
Try out:
Ziplining through the rainforest
Riding ATVs exploring the jungles and beaches
Paddleboarding on the ocean waves.
Take a tour of the Arenal Volcano National Park
12) Andaman And Nicobar, A Hidden Gem For Your Hen Party.
This island is a truly breathtaking location known for its scenic beauty.
The best things to do in the Andaman and Nicobar Islands are: –
Go for a peaceful stay at the Pelican beach resort
Party with your buddies on Havelock Island
Go for a bike ride through the aesthetic Radhanagar beach
Explore the Bengal Sea on a cruise
Try seafood dinner
These were some of the top bachelorette party destinations often frequented by to-be brides. Check out some of our other blogs as well: