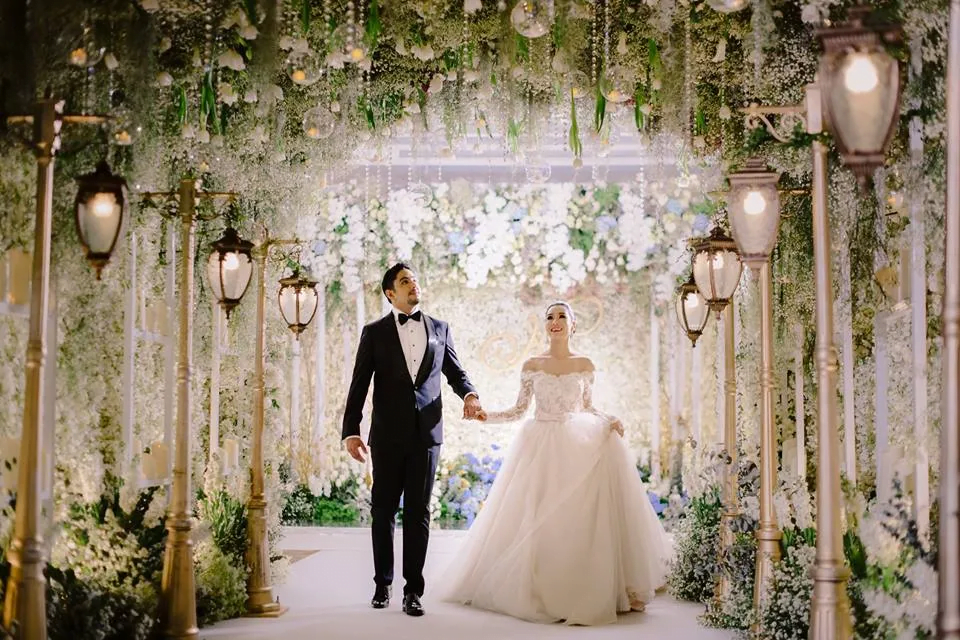 Getting married in Turkey: Legal Requirements
Getting married in Turkey is not a huge task unless you get to know all the details required prior to the marriage. Hosting a luxury destination wedding in Turkey is a dream for many couples and it requires people to comply with the legal requirements and Turkish marriage laws to get married in Turkey. Turkey boasts beautiful sites, beaches, mountains, resorts, and wonderful cities- all of these sites are often preferred by couples. It is a beautiful and amazing place to get married which cant be described in words.
For more details feel free to contact us.
What is considered a wedding in Turkey?
As per the Turkish Marriage Legislation and regulations, a Turkish national and a foreigner or two foreigners with different nationalities can get married in Turkey. Further, two foreigners of the same nationality can marry in Turkey either in the offices of their own Country's Embassy or in the Turkish Marriage Offices run by local municipalities. Civil weddings are only recognized by the state. Therefore, please be aware that religious weddings are not enough.
Legal weddings in Turkey must be only recognized as such when conducted by Turkish authorities and regulated as per the Tukey Civil Code.
Legal Requirements to get married in Turkey
As per the government of Turkey, for a wedding in Turkey, the legal requirements are as follows:
Capacity To Marry: Minimum age requirement to get married in Turkey is 18. Moreover, mental illness can be a bar to marriage as a person is required to be of sound mental capacity to make fair judgments/decisions to get married.
Absence of consanguinity: Marriage between close relatives is prohibited.
Already existing marriage: Couples already married cannot enter into a marriage with anyone else. This is due to the fact that monogamy is one of the fundamental requirements of Turkish family law.
Waiting period: Married women whose marriage has been dissolved cannot marry before the expiration of three hundred days from the date of dissolution.
Sickness/Illness: Certain medical conditions can prove to be obstacles to getting married in Turkey.
Getting married in Turkey | Documentation
Petition of the marriage
Passport, Identification card, birth certificate
Health certificate
4-6 pictures of the bride and groom
Certificate of Capacity to Marry (Single, divorced, widow, or widowed.)
Hotel to issue accommodation data
The Certificate of No Impediment, Birth Certificate, and Passport need to be translated by the relevant authorities and authenticated by the local Governor's office in Turkey.
Read further about hosting a luxury destination wedding in Turkey
Uk nationals are no longer required to obtain a Certificate of No Impediment. Instead of that, you will need to swear an "Affidavit for Marriage" form . The Affidavit must be legalized prior to traveling to Turkey. It can be downloaded on the UK Government Website.
Witnesses at a Turkish Wedding
After you have fixed the date, here comes the most important & fun part! Choose witnesses to get married in Turkey. You will need a minimum of 2 and a maximum of 4 witnesses for a Turkish wedding, who must identify themselves with their identity card or passport and they must be over 18 years old and they must know the couple. Witnesses can be foreigners too.
The parents of the couple are not accepted as witnesses in a few registry offices or they will be considered secondary witnesses to other official witnesses. In some registry offices, they accept more than 4 witnesses. For more details contact us
Marriage Certificate procedure | Turkish wedding
Each Mayoral District has a marriage bureau. Learn which district your residence falls in and pick up a "Marriage Declaration" form (Evlenme Beyannamesi), from the Marriage Bureau. The bride and groom must apply to the local registry office and submit the Evlenme Beyannamesi (marriage declaration), Certificate of No Impediment/Affidavit of Eligibility, and the other needed documents as mentioned above.
If the registry office is satisfied with the application, a district alderman (muhtar) certifies the documents, and the stamped and dated marriage declaration gives permission to marry. This is valid for six months; the marriage can take place within 48 hours of this license being issued.
If one of the couples is unable to attend, a proxy may be sent, however, the process to qualify is relatively complicated.
Entire Process of Turkish Wedding | Our Consulting Services
The wedding registration process in Turkey usually takes 15-30 days in general after submission of the application. However, we can take care of the entire legal requirement process and arrange everything in 3-6 working days from the date of your arrival in Istanbul if the right documents are submitted on time from your end.
We welcome you to opt for a quick and hassle-free civil marriage registration in Istanbul with the following services:
Consultation on the required documents and double-checking them before you arrive in Turkey
Translation of essential documents into Turkish, legalized by the authorized notary
Arranging a medical certificate (blood test usually takes 3 days but we can get it done in 24 hours)
Filling out the marriage applications with zero mistakes
Scheduling a quick appointment with the marriage office for the earliest possible wedding date (usually, you get it after 1-2 weeks of submission but our team can arrange it in 2-3 days)
A wedding in Turkey has more legal requirements such as having an authorized translator and minimum 2 witnesses for your registration
Covering the costs and fees of the marriage registration office and the ceremony hall at the municipality
Complimentary photoshoots during the registration ceremony
Translation and legalization of the marriage certificate
In case you have any questions about our consulting charges or the process, feel free to contact us /WhatsApp our team at +91 9560 788968.