Mumbai is a hotspot for destination weddings, social events and celebrations. Most of the places near Mumbai also radiate the same vibe and are best for eventful celebrations and thus we have written this article for you to decide from a list of wedding venues near Mumbai.
For instance, places like Karjat, Lonavala and Khandala are perfect for weddings in Mumbai, check out the others:
---
1)  Radisson Blue Resort & Spa, Karjat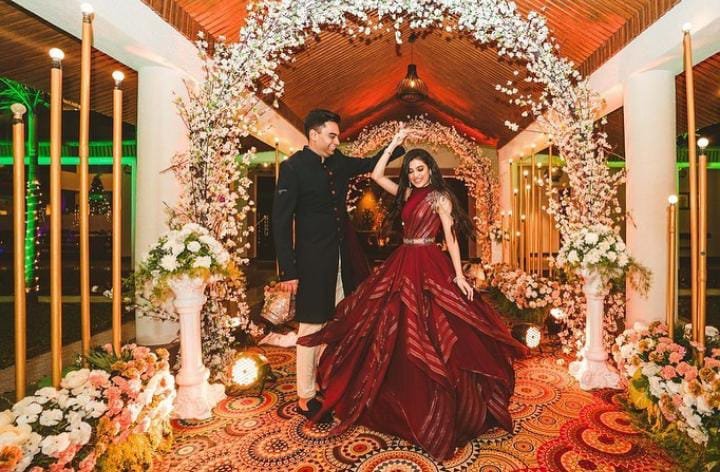 Radisson is the epitome of luxury and elegance and is built in the Khandpe, Karjat. A true destination for your nuptials, pre-wedding events, and starlit wedding reception.
It is an easily accessible location as it is just minutes away from the Karjat railway station. The expansive event space is ideal to commemorate any big gathering with elegance and style.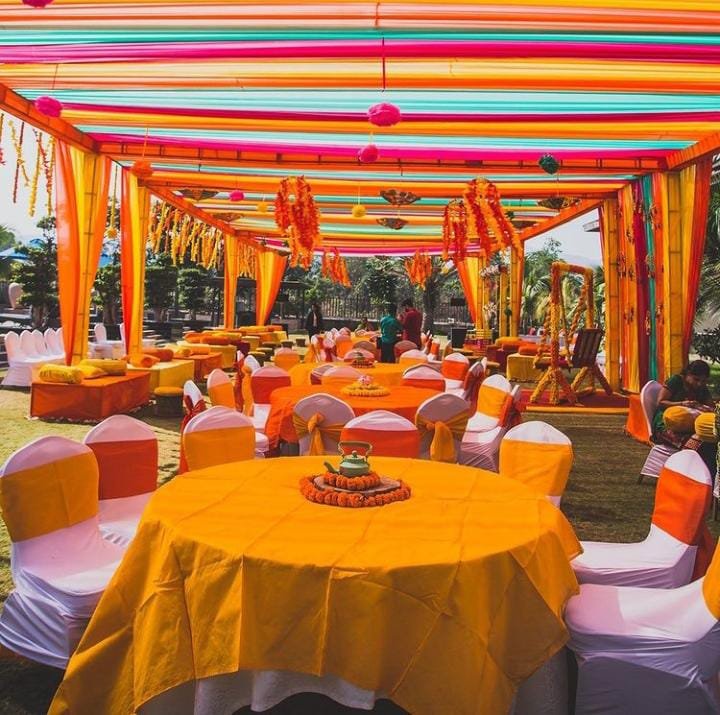 The indoor banquet is resplendent with posh interiors and bright decor making it ideal for wedding or reception ceremonies. It has a seating capacity of 500-750 people. The outdoor lush lawns have a seating capacity of 1000-1500 for any kind of destination wedding in Mumbai.
2) Fariyas Resort, Lonavala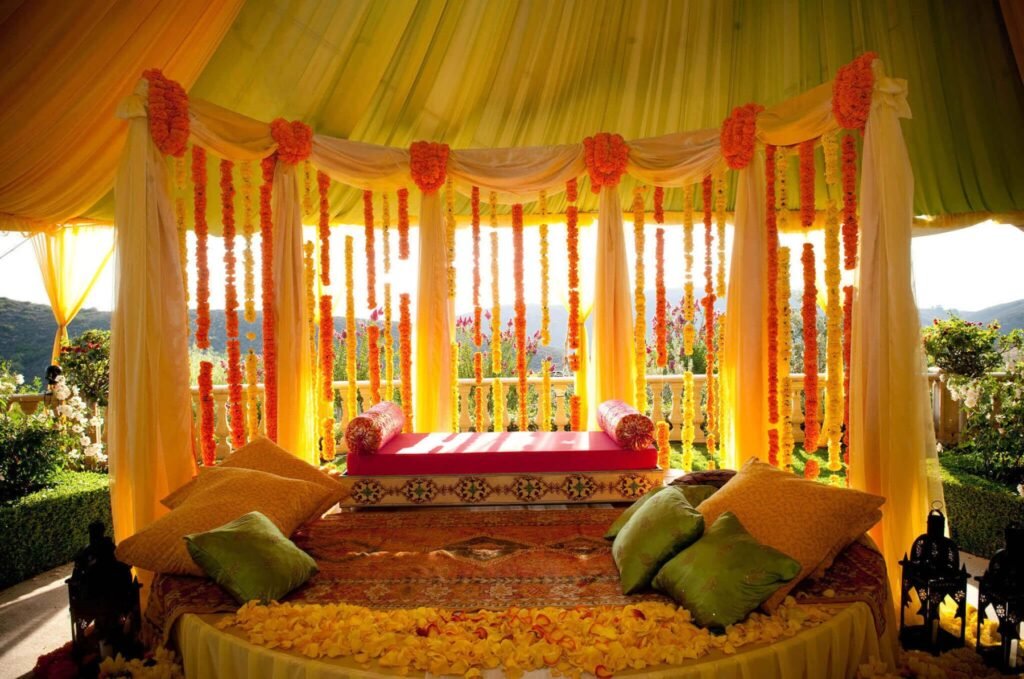 A posh 5-star hotel located in Frichley hills, Lonavala, Fariyas resort exudes luxury and elegance. It offers elite facilities and outstanding hospitality. Many couples host their destination wedding in this exquisite venue.
Event Spaces
The event spaces are quite astounding and can be decorated as per your preferences. The banquet hall is is suitable for intimate wedding events which allow small gatherings of 200-300 people.
The outdoor lawn can accommodate 300-500 people for a grand ceremony.
Cuisine
Fariyas serves delectable vegetarian and non-vegetarian dishes as required. Other facilities include an in-house DJ, valet parking, etc.
3) Della Resorts, Lonavala
A luxurious extravaganza must have splendid decor and beautiful themes. Della is located in Kune village, Khandala, Lonavala and is one of the most splendid wedding venues near Mumbai.
Event Space
Della resort has a replenished outdoor extravagant lawn with a seating capacity of 700-900 people.
4) Courtyard by Marriott, Nashik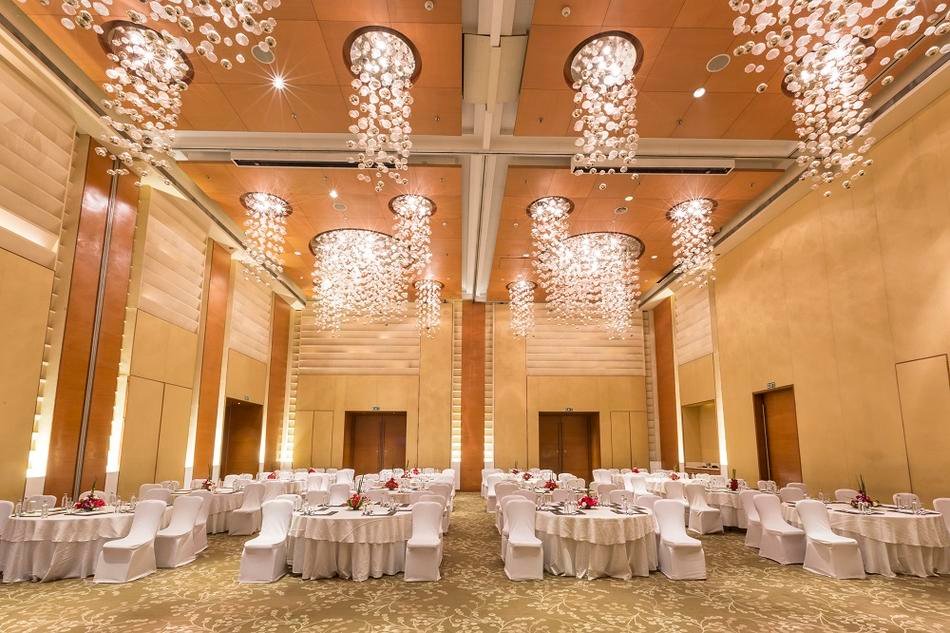 A luxury hotel perfect for truly extravagant and filmy weddings, Courtyard by Marriott is one of the best of the best. Huge chandeliers and a luxurious ambiance add a royal vibe amidst the modern infrastructure. This splendid hotel brings forth amazing facilities and offers to make your wedding unique as it is. It is located near Mumbai Naka, Mumbai-Agra National Highway, Nashik making the hotel easily accessible for guests.
Event Spaces
Courtyard by Marriott offers a total of 5 event areas to host events with uniqueness and elegance. Therefore, there are three sophisticated ballrooms, and each one is unique. The banquet for each ballroom serves around 120, 180, and 300. A wedding reception can be wonderfully hosted in any of these ballrooms according to the guests' list.
Cuisine
Marriott is known to have the best chefs that could bring forth a delicious menu for your guests. From vegetarian to non-vegetarian, you can order preferences of your choice.
5) The Gateway Hotel Ambad, Nashik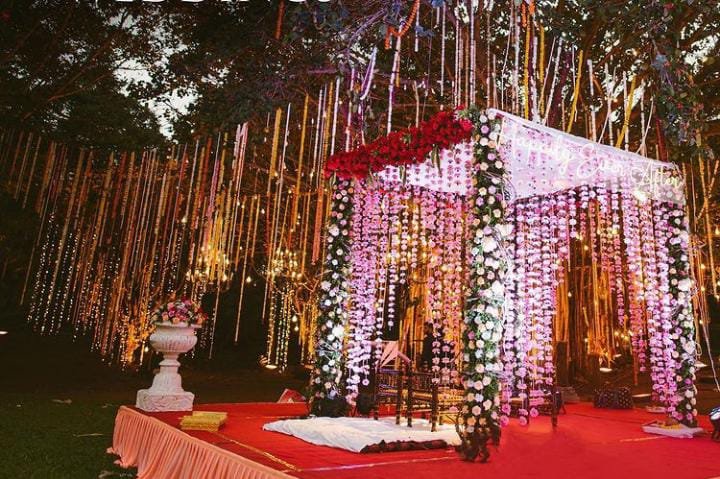 The Gateway Hotel, located in Ambad, Nashik, is best for a destination wedding near Mumbai. The hotel provides premium services and hospitality with a pristine landscape of 20 acres.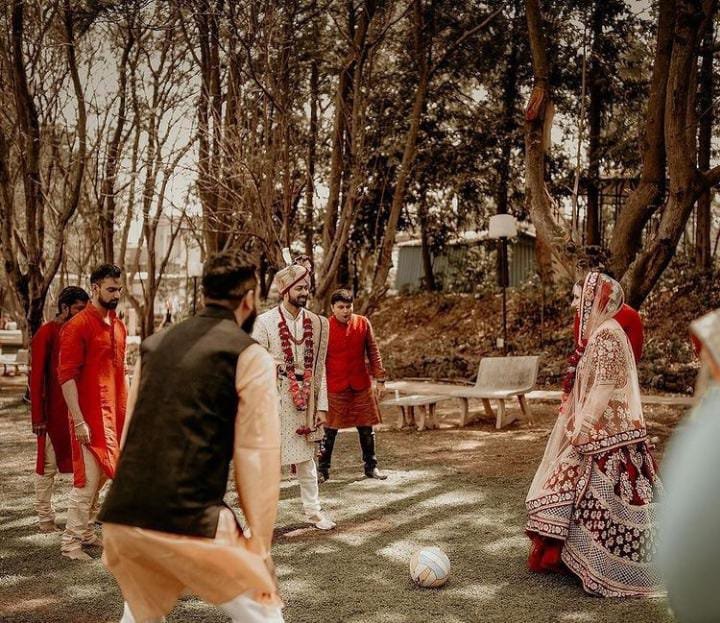 Event Spaces
The grand ballroom with posh interiors make it a wondrous venue for your big day. Other small conference rooms are ideal for hosting lavish weddings in The Gateway Hotel.
Cuisine and Other Facilities
With a range of cuisine and separate dining area, valet parking, decorations, in-house DJ are also available here.
6) Tropical Retreat Luxury Resort And Spa, Igatpuri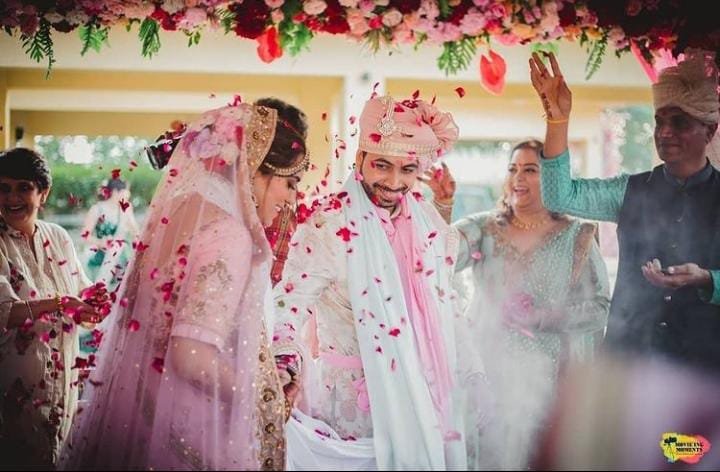 This resort in Igatpuri is perfect to hold magnificent weddings. With simple and elegant architecture, caring hospitality, modern amenities, and much more, this property is simply awesome.
Event Spaces
Wedding venues near Mumbai are equally grand and unique in their own ways. The outdoor majestic lawn is ideal for wedding rituals and receptions. It has a capacity that can hold up to 800-1500 guests. Also, poolside lawn is the best for cocktails or sangeet ceremony.
The indoor aura banquet hall is perfect for intimate and secluded celebrations and can accommodate 120-300 people.
7) Le Méridien Mahabaleshwar Resort & Spa
Le Meridien anywhere in the world radiates the same luxurious vibe it gained popularity for.
Event Space
A total of 7 event rooms are available here. The best lush lawn is the Henry Lawn with a capacity of 400 guests in banquet style. Another outdoor space called the royal ground is ideal for a slightly smaller wedding gathering with up to 350 guests.
Cuisine
Experience and savor the delicious gourmet served in this place. Refreshing drinks and starters are also served in advance.
Contact us to know more about planning a destination wedding near Mumbai. Check out our other destinations as well:
Please follow and like us: