CHRISTIAN WEDDING FAVOURS- NEW TOUCHES AND FAVOURS
Wedding favours have always been a way to show the gratitude to the wedding guests, because, let's face it, we all are grateful for our friends and families who join us on a special day to make it even more joyous.
The trend of giving away gifts on weddings originated from the idea of aristocrats displaying their wealth. This was done by gifting porcelain goods, crystals or other semi- precious stones. In Christian weddings, it is tradition to give parting guests bonbonnieres, or sugar-coated almonds.
These days brides and grooms prefer to show their gratitude by gifting something more personal, which could connect with their guests- something memorable that they could gladly keep with themselves as a token of memory and love.
People may not think much about wedding favours, but now that the couples want to connect with their guests on an emotional level, more attention is being given to this subject.
OLD IS THE NEW GOLD
It is not always necessary to think outside the box everytime. However, If you want it the traditional way, I'll say go for it but with a twist.
You can use a monogrammed cotton bag, or a recycled wooden box with names of your guests, or you can always go for bonbonnieres with a slightly new design. Personalise it for your loved ones, add a thank you card inside so that they know how much you appreciate them and their time.
A thankyou note saying something personal will go a long way to uplift you in your friends' and families' eyes. For example, 'Thank you for coming to our wedding even though we know you must have been swamped with work. By the way, how are the kids?' (with their names, if they have any).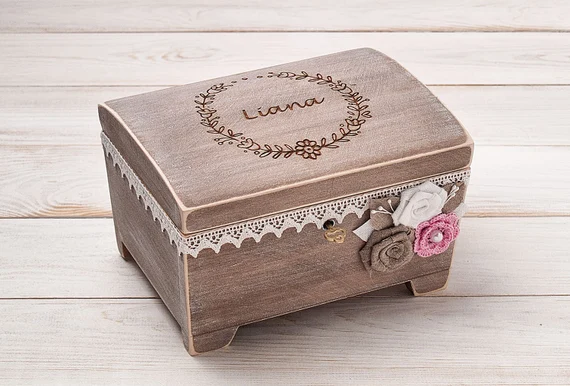 OUT WITH THE OLD, IN WITH THE NEW
If you are someone who believes in doing things your own way, then maybe something new and creative will suit your taste better.
You could go for personalized handkerchief with the couple's name on one side and yours on the other. It will give a sentimental value to the gift and who wouldn't want a good, embroidered handkerchief?
Some other gifts could be temporary tattoos with the couples' names or initials. They can wear tattoos and flaunt them in their Instagram or Facebook handle. They are going to love it, don't you think?
If you want something much different, a personalised hanger is an option, one side could be carved with their initials and other could be with yours, always there, reminding them of you and the relationship you share.
Some things that has been going for a while are champagne, chocolate hearts, chocolate boxes, candy jars and other sweets. If your guests have a sweet tooth, these are all right up your ally. If you believe weddings are a time of celebrations and sweetness, just go for it. The guests will always reminisce your sweet wedding with a jarful of sweets.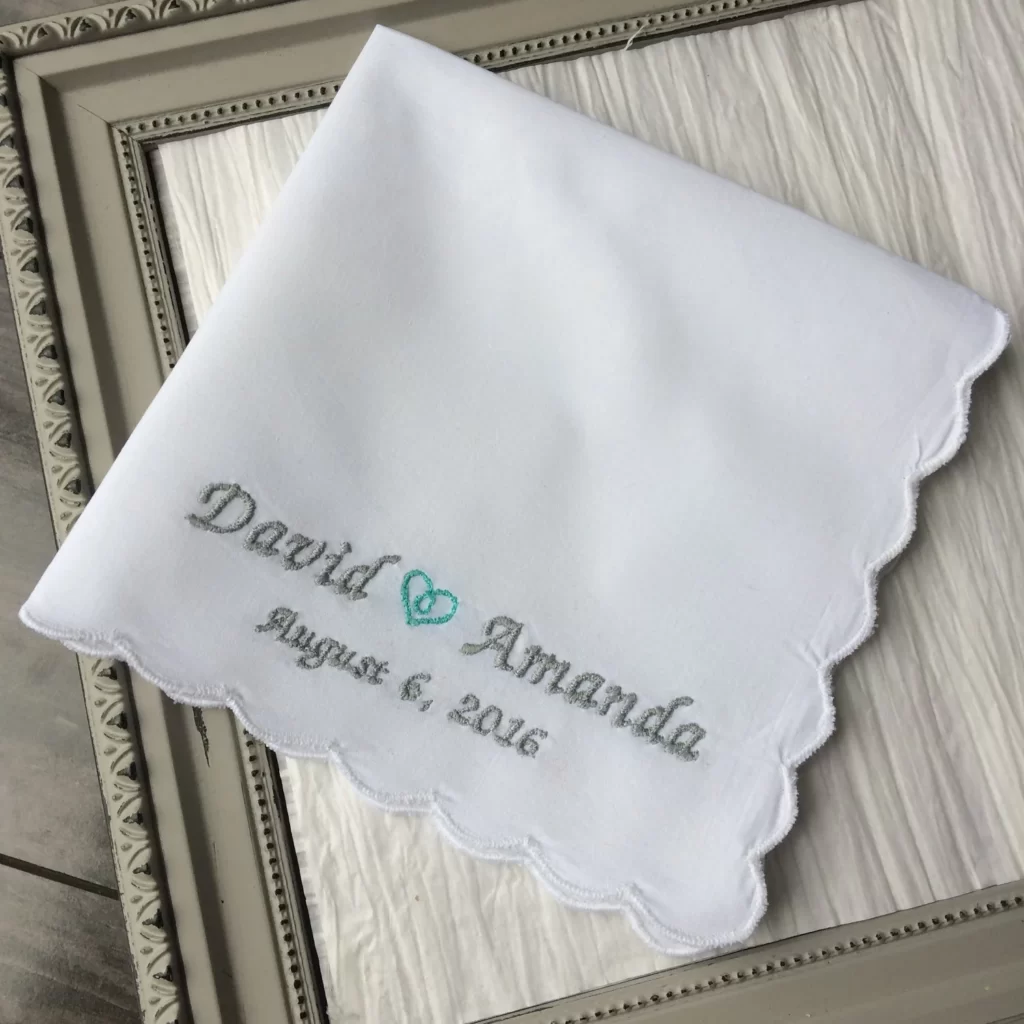 SOMETHING FOR THE PLANTS TOO!
If you are committed to the environment like most people nowadays, your choice of wedding favours will be a token of love for your guests as well for the environment.
Somethings that could be given as gifts are plantable favours, a packet of seeds inside a beautifully designed bag so that they can plant those and you can help the nature a bit in its quest to remain pure and simply exist. You could also go for seeds of vegetables or flowers, or both. So, the guests can eat homegrown fresh, pure vegetables, while enjoying the beauty of sprowting flowers.
Gifting indoor plants like pothos, aloe vera, areca palm, snake plant, tulsi, bamboo, etc is a wonderful choice. These plants release oxygen at night too. Aren't they a wonderful gift?
Another fun option is recycled, handmade greeting cards with personal and funny messages in it for your friends.
Natural or organic soaps are also a good option with your guests' nicknames engraved on them. Further, organic scented candles act as a good substitute that add vibrant colours and mild fragrance to the surroundings.
DIAMONDS ARE A GIRL'S BEST FRIEND
Whatever you say, crystals and baubles never go out of fashion. To show gratitude to some close and dear ones, such as your bridesmaids, you can give them a simple yet elegant pair of studs. It will be a symbol of how strong your friendship is, like a diamond.
The other thing to give guests close to you is a watch, it may be unisexual so you can give it to both your male and female friends.
The guests' bands may also be to everyone, just as fun, to show who has turned up from whose side with their names and designation in the family, making it easier to look at it and remember who you are takin to. Clever. Very clever!
LET'S DO IT
In this time and age, when people are trying to go at a speed faster than light, it is pertinent for them to know how much you care about them.
Let your wedding favors speak for you how much you value them and your relationships. Isn't that what we all want? To let our loved ones know how much they mean to us? So, speak it with your gifts, because we all know, a wedding does show others how much important they are to us, doesn't it?
Check out more ideas for gifting in our blog section.
Contact us to look after every single detail of your wedding, so that you can host a magnificent wedding.