Offbeat Destination Wedding Places In India. Check out for more details!
Getting married in a beautiful location is a dream of every couple. Some couples dream of a royal wedding, some of a forest wedding, while others of a wedding near the beach. Every couple has their preferences. To organise their dream wedding, the location of the wedding plays an important role. Many people often feel clueless when choosing the best location to tie-the-knot. Some decide to get married in places where their favourite celebrities did the same, while others pick destinations they might have heard the most about. To clear some of your confusion, here are our suggestions for 5 Offbeat Destination Wedding places in India you have never heard.
Mashobra
It is the best place for couples who want to get married in Hilly and snowy areas. Located in Shimla, Himachal Pradesh, this town is one of the most beautiful places to get married. The temperature of this place is on an average 11 degrees Celcius and in the months of December, January and February you can experience snowfall in this location as well. If you are planning to get married in December- February then you should definitely check out this place for once.
Neemrana Destination Wedding
If you want to get married royally and want a place that will be perfect for that destination wedding, then you need to take a look at Neemrana. Located in the Alwar district of Rajasthan, Neemrana is the perfect place for a royal destination wedding. The beauty of this place is the Neemrana fort palace. The average temperature of this place is almost 32 degrees Celcius. The guest at your wedding will also be able to experience the royal feeling of this place. You should certainly check out this place for a royal destination wedding.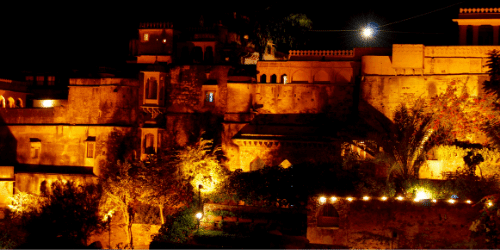 Rishikesh
For those couples who want a simple destination wedding in the lap of nature, Rishikesh is one of the options for them. Located in Uttrakhand, Rishikesh is one of the simplest and purest places in India. You can feel the bliss of nature from this place. This place is surrounded by mountains which add more beauty to this place. The temperature of this place is neither too high, nor too low. This allows you to get married in a suitable atmosphere.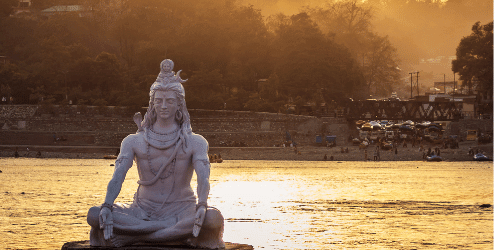 Madurai
This place is known for its rich heritage. This place contains the beauty of different temples and their culture. It is perfect for couples who want to get married more culturally and traditionally. Located in the state Tamil Nadu, this place has a high temperature but it's worth the beauty the state offers. If you want to get married in with Indian traditions in mind at a spellbinding cultural destination, then Tamil Nadu is one of the perfect Offbeat Destination Wedding places in India.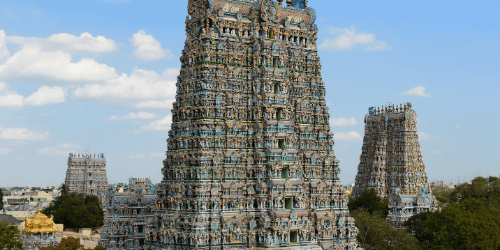 Andaman Island : Destination wedding
This union territory of India is one of the best places for couples who want to get married near the sea. The main attraction of this place is its beauty. Surrounded by the Bay of Bengal, Andaman has a fairly normal temperature. Andaman and Nicobar islands are beautiful, dreamy, and extremely idyllic. Just perfect for couples who do not prefer too many people at their wedding, only family and a couple of close friends.
India is a perfect blend of beautiful culture and some beautiful locations. People are usually oblivious of lesser-known serene places and up visiting the usual places where others have already been. Now is the time for you to explore other beautiful places India has to offer, which are no less, if not better, than most of the famed places in the country.
Be it any place, what is more, important is that it's your day.
By choosing a beautiful and unique place for your wedding you are also allowing others to explore the place where you are getting married.
Naukuchiatal in Nainital, Uttrakhand
With various options for organising a destination wedding in the hills, the place Naukuchiatal is not one to miss. With views of both, hills and rivers it makes for a serene place to tie-the-knot. With various options to choose from, you could get married in a venue overlooking a lake, or you could host your ceremony under the breathtaking canopy of forest-like area. This place not as hidden from other couples as the others on our list, however, it is a wonderful place to host a wedding in. Moreover, it is perfect for couples who wish to host a destination wedding without adding too much to the cost. It is also a really preferable summer wedding destination in India. Thus, couples with a keen interest in destination wedding in hills can also get hitched here.
After deciding on a place, we would advise you to look for suitable packages for a destination wedding. You could also contact us at www.blisfulplans.com
What other beautiful destinations are you aware of? Comment below to let us know!