Middle eastern wedding inspiration. Check out for more info!
If you are someone who loves to wear some traditional makeup and jewelry on your wedding day, then you can take inspiration from middle eastern countries. These countries have a rich culture and various beautiful locations. Let me tell you one thing, there is absolutely no harm in going a little crazy and wild with your wedding inspiration.
The middle eastern range covers many countries but some of the most known of them are Egypt, Saudi Arabia, Iran, and Turkey. These Countries are mostly known for their beautiful location, rich culture, love for colors, and food. So, If you want to add to some middle east inspiration at your wedding then here are a few suggestions to help you out.
Colors- should be vibrant and apt for the theme.
It is impossible if we talk about the middle east and do not start with their love for the colors. I mean their love for colors is irreplaceable especially the vibrant colors. Name any vibrant color and you will found in their favorite list. Taking inspiration from the middle east means you will have a lot of color choices not just for your wedding dress but for the other functions too. You can add different and bold color pallets to your dresses to make it look more gorgeous and make it more unique.
Jewelry & Make-up
If you are someone who loves to wear some traditional makeup and jewelry on your wedding day. When you plan to get hitched in a middle eastern way, then how can you say no to the jewelry. Your whole inspiration is incomplete without heavy and traditional gold jewelry. And do not scare to be experimental with the jewelry. 
Which venue to select for middle eastern wedding inspiration?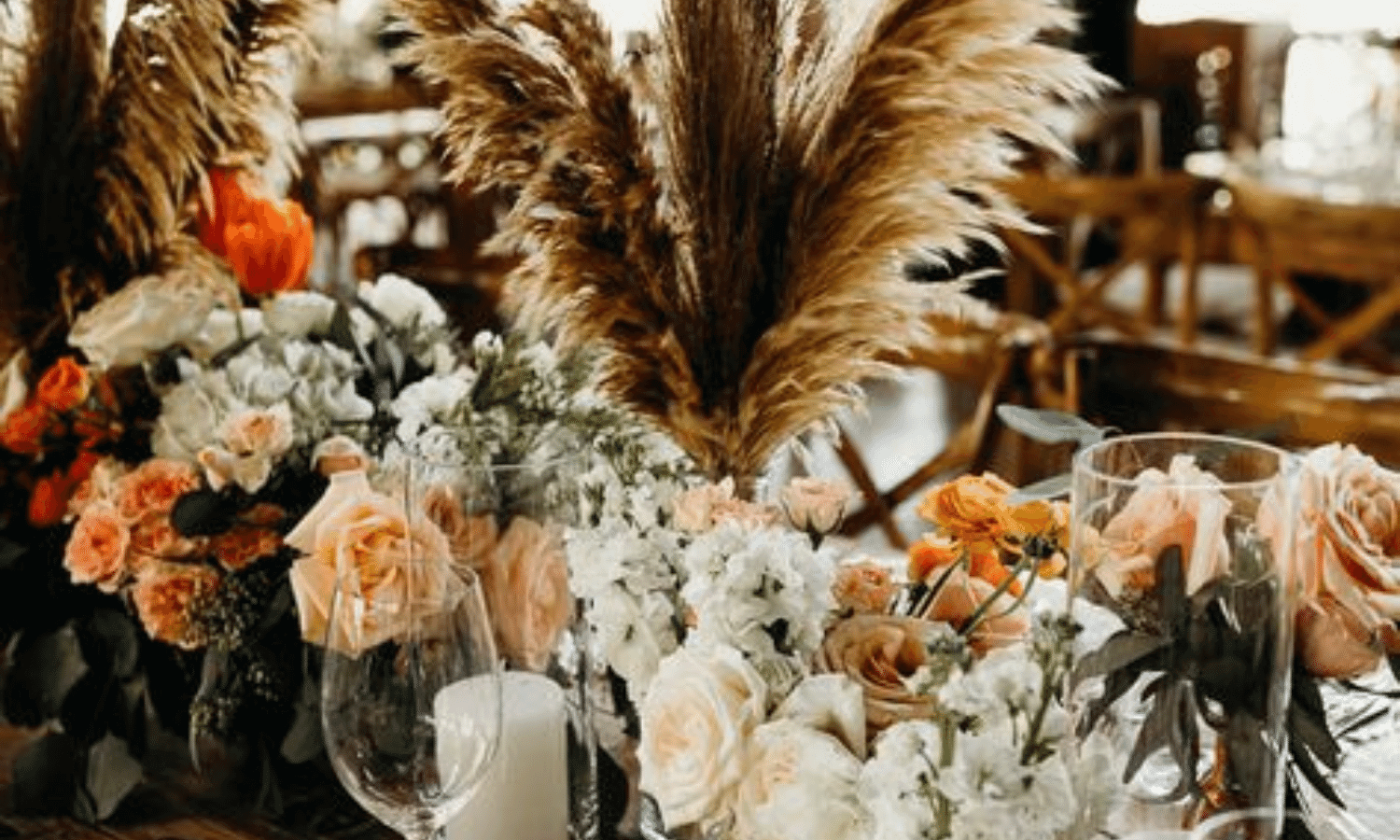 The beautiful location of the wedding is something you can not ignore. And when you are planning to tie a knot in a middle eastern way then you need to have a beautiful location. Countries like Egypt, Saudi Arabia are known for their beautiful location. They are surrounded by beaches, traditional monuments, and lots of different indoor locations. Planning for your wedding venue you have to keep choose the location very wisely so that it can match up with the theme with which you are planning to get married.
Decor-Theme inspired by the Middle East
The decor of the wedding venue sets the mood of the Baratis or the guests. If you can get it right then it is easier for people to get into the theme of the wedding. So, the decor for this inspiration wedding, you can go for the traditional setting. And with the traditional setting, we mean the decor which is used in the royal wedding or the decor which was used during the times of kings. Flowers, Pillows, traditional lanterns all these can be perfect for the decor and will give a perfect look for the wedding.
Photography
Talking about marriage and ignoring the importance of photographs is not possible. The photographs are the most important and essential part of the wedding. Pre and post-wedding pictures and that also in a romantic way is like a ritual now. For your wedding photographs, you can go with the royal feel. Instead of having romantic close-up pictures, pose up for some royal looks.
Makeup
The makeup is an essential part of the wedding. Going with the inspiration for your wedding, we will suggest you to go for a bold and golden eye. the love for the gold can not just be stopped for the jewelry. Let it express through your makeup too. This will help you stand out from the other bride and give the look which you want. Glittery eyes and flawless makeup on a flawless skin will give the perfect bridal look. Also do not hesitate with your makeup. 
Dresses for middle east inspired wedding
Traditional dress along with the golden work on it is the perfect look for the theme with which you are going. Traditional dresses like saris, Lehenga or some others are most popular among the middle east countries. You can go for some heavy lehenga with the minute work of gold on the skirt. This will add more details in your dress and make you feel more beautiful.
Food
The people from the middle east are supposed to be a lover of food. They just not love the food but they are also supposed to have a great taste in spices and different dishes. So for your wedding, you have to keep the food menu very rich and flavourful. If you want then you can put options for both vegetarian and non-vegetarian food. Do not forget to add the flavors and tastes of these countries.
How to design a wedding cake for a middle eastern-inspired wedding?
Not just the dress or the makeup, you can play with the colors and design of your wedding cake too. Adding some vibrant colors and giving it the touch of gold will also make the wedding more authentic for middle eastern weddings. 
These were some suggestions from our side to help you organize a wedding inspired by the middle eastern countries. If you liked our suggestions then please like our blog. And do not forget to share what's your inspiration for your wedding.
Read More about wedding planning with us
Check out more Info about weddings in the Middle East..
Get more info on planning a wedding in Greece..
Please follow and like us: