Kochi – A Hub For Destination Wedding

Why is Kochi becoming a hot option for a destinaton wedding in Kerala?

A metropolitan city among god's own country with a contemporary landscape of modernity and greenery. Kochi is truly one of the most visited places in Kerala, known for its beaches, malls, landscapes, luxury hotels, and much more. You get to enjoy a pleasant and wondrous wedding here!
---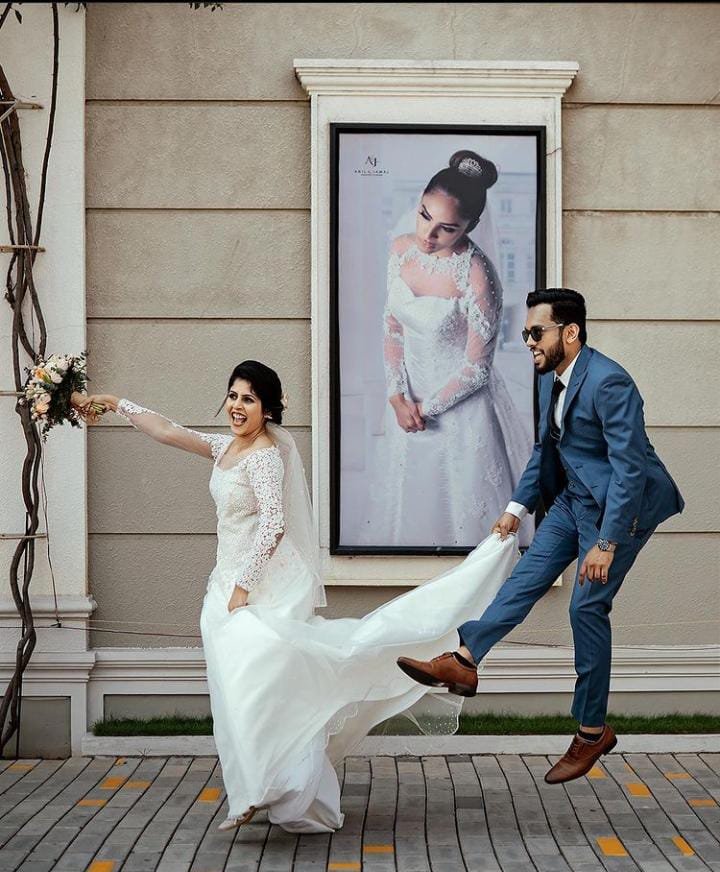 Recently, Kochi has turned into a hotspot for destination weddings for its aura and style. This place has plenty to offer you and can host any kind of wedding in a uniquely grand way.
You will actually fall in love with the beaches, delicious delicacies, and people's hospitality. Though the pandemic has affected Kerala's destination wedding industry considerably, there is still hope for a steady rise in the future.
Before the pandemic, Kochi had gained plenty of global recognition as a splendid destination wedding location and the recognition was increasing rapidly. But now, since people have decreased traveling due to the Covid situation, the graph is considerably low. But that doesn't mean the graph will be at stake forever. Kochi is in no mood to slow down from its path. They are still recreating and renovating the existing resources into more advanced and wondrous ones. Hence, stay tuned for a Kochi extravaganza and plan your wedding here post-pandemic. Are you ready to venture more into Kochi? Scroll down and have a look.
Why is Kochi a hot destination for a luxury wedding?
The answer is its stunning beaches and world-class beachside hotels. Yes, Kochi has a plethora of beaches to venture to. The beachside hotels give you luxurious services. It provides you with world-class facilities, and premium hospitality, and helps you deliver the best wedding for your near and dear ones.
Another great advantage of Kochi is that it has the best and most moderate climate throughout the year hence you may host your wedding at any time of the year. But sometimes you may face issues for an outdoor wedding during monsoon season but all is well for an indoor wedding.
Talking about the accessibility of the location, Kochi is one of the most accessible locations in Kerala and throughout India. Cochin international airport allows the maximum international flights to board, other transport services also make it easy for people to reach their destination in no time. The only disadvantage is that sometimes you may get stuck in traffic other than that, everything is fine.
Acceptance of diverse cultures and traditions is one of the main points that attract tourists to a city like Kochi. You may host a westernized event to a completely traditional one, all according to your preferences and style. No one would question you, that's pretty good.
Food lovers are gonna crave amazing and sophisticated varieties of delicious foods Kochi has to offer. Regional foods, Arabian, Continental, Chinese, and much more. And you are gonna savor every bite.
It's time to talk about the world-class hotels that can host your grand wedding.
Best 5-star Wedding Hotels In Kochi
---
1) Wedding in Grand Hyatt Kochi
Perched on 26 acres of lush green landscape on the Bolgatty island, is located this urbane waterfront hotel overlooks the breathtaking Vembanad Lake.
Grand Hyatt Kochi offers you a resplendent wedding on its alluring wedding spaces with posh interiors and majestic décor. It offers 3000sq. ft. of space for your multiple-event wedding.
With a total of seven event spaces, you can host your wedding with a unique style and aura. The Grand Ballroom hosts a banquet for 380 guests and 850 guests for receptions. Grand Ballroom I is ideal for hosting a wedding in a banquet style for 120 guests and a standing reception for 250. While the Grand Ballrooms II and III offer you ideal event space for 125 and 130 in seating and 280 guests in standing reception respectively. Get ready to host your fairy tale wedding in the outdoor lush lawns of Grand Hyatt. Lawn 1 and Lawn 2 hosts a perfect starlit wedding reception of 300 guests.
Other facilities here include valet parking, guest accommodation, in-house catering of delicious delicacies, a Dj, and much more.
---
2) Marriott Kochi
Experience unmatched luxury at Marriott Kochi. You will be stunned to see the majestic chandeliers, décor, and premium services it has to offer. Be ready to be overwhelmed with the premium hospitality of the staff and crew.
Weddings are one of a kind and each wedding here is different from the other. Marriot offers you multiple spacious and splendid event spaces to host your wedding with class and style. The Diamond Grand Ballroom is perfect for hosting your wedding with a capacity of 300 guests. The largest and grandest Solitaire event room is ideal for your big fat wedding with a capacity of 1000 guests in banquet style.
Blissful Plans is the best wedding planner & design company in Kochi if you are looking for a wedding in Grand Hyatt.
---
3) Wedding in Le Meridien Kochi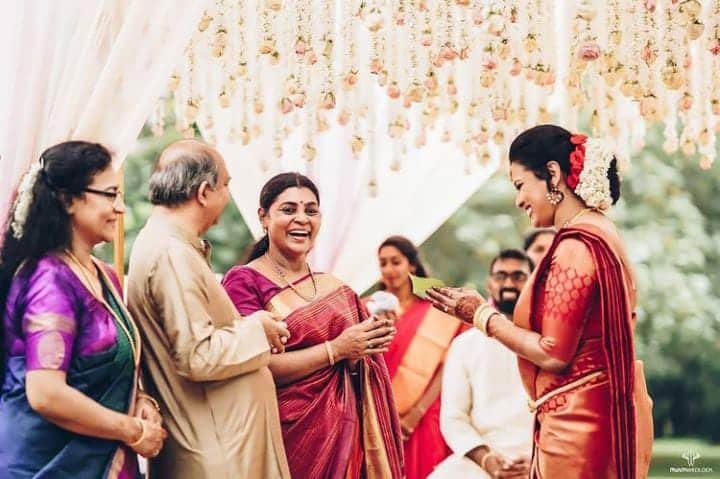 Located in the heart of Kochi, Le Meridien offers you a splendid extravaganza in terms of luxury, infrastructure, and services. Therefore, a wedding here is truly nothing but the best thing ever.
Weddings are one of a kind and every wedding is unique from the other. Every wedding event is supposed to be unique and distinctive from the previous ones. Hence, It is for this very reason that Le Meridien offers you 10 event rooms with splendid interiors and grandeur.
The indoor Oman Hall is your stop for a big fat wedding with a capacity of 450 in seating and 1500 in floating style.
CSM Hall with 240 and 500 seating and floating style is ideal for pre-wedding events like sangeet.
Space Frame holds a capacity of 240 in seating and 600 in hovering style.
4) Gokulam Park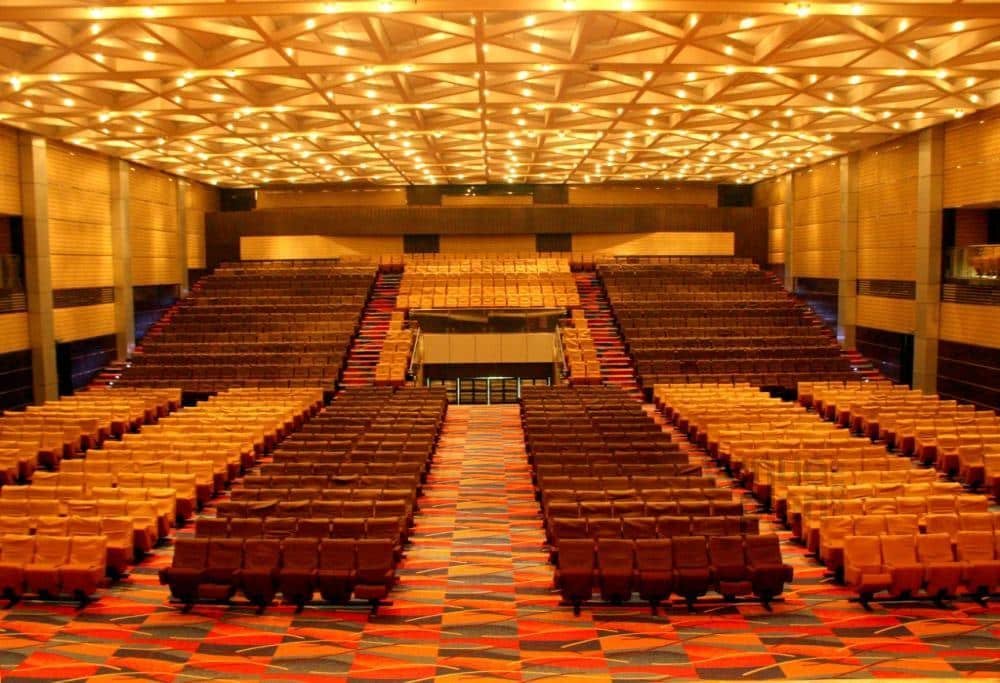 Gokulam Park located on Banerji Road, Kochi is truly one of the most famous wedding hotels in Kerala. Out of five luxury weddings, you can expect at least 2 of them to be organized in this opulent infrastructure. Located in the city center, therefore an easy place to access.
This venue offers you two extensive and grand venues with posh interiors, seating, and a stage. The Abhi hall is ideal for hosting weddings for 800 of your guests in a floating crowd or 500 in a theatre setting. The largest and the grandest event space is the best spot for your big fat weddings, the Sabari hall can hold up to 2000 of your guests in a floating crowd and 1500 in theatre mode.
---
5) Crown Plaza, IHG Hotel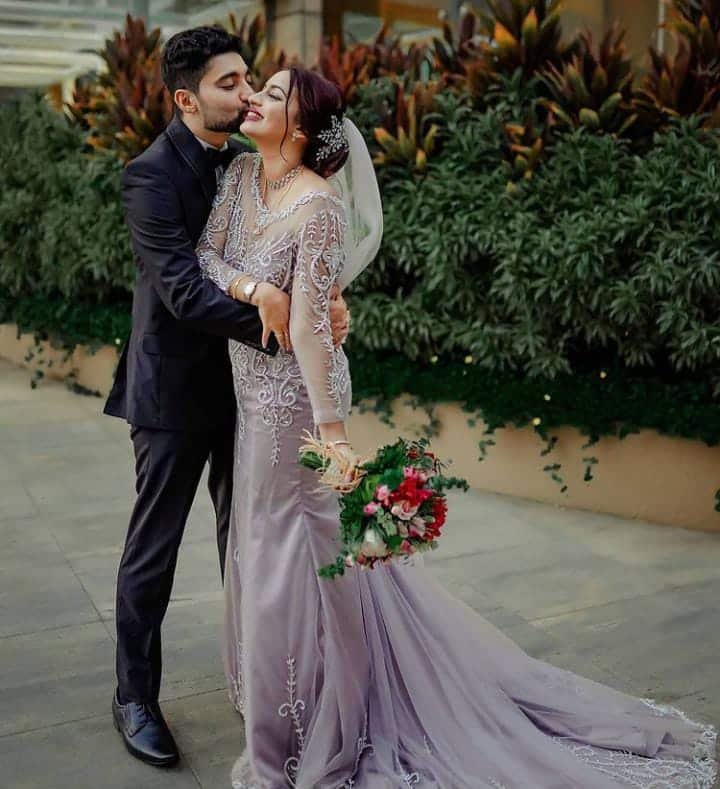 The best place to commence your ideal wedding ceremony indeed. A royal wedding infrastructure with hospitality and great services is what Crown Plaza offers. It also provides with custom and celebratory menu according to your preferences and tastes.
This wedding venue can host a big fat wedding or a secluded intimate one. Either way, you will get a grand and imperial experience here.
---
Enjoy a unique and resplendent wedding in Kochi amid the stunning backdrop of posh hotels and resorts. You are to enjoy every moment you spend here indeed. And in the coming years, Kochi will be one of the most recommended destination wedding locations across the globe. Blissful Plans help you create the wedding of your dreams in this cosmopolitan city. Contact us now!