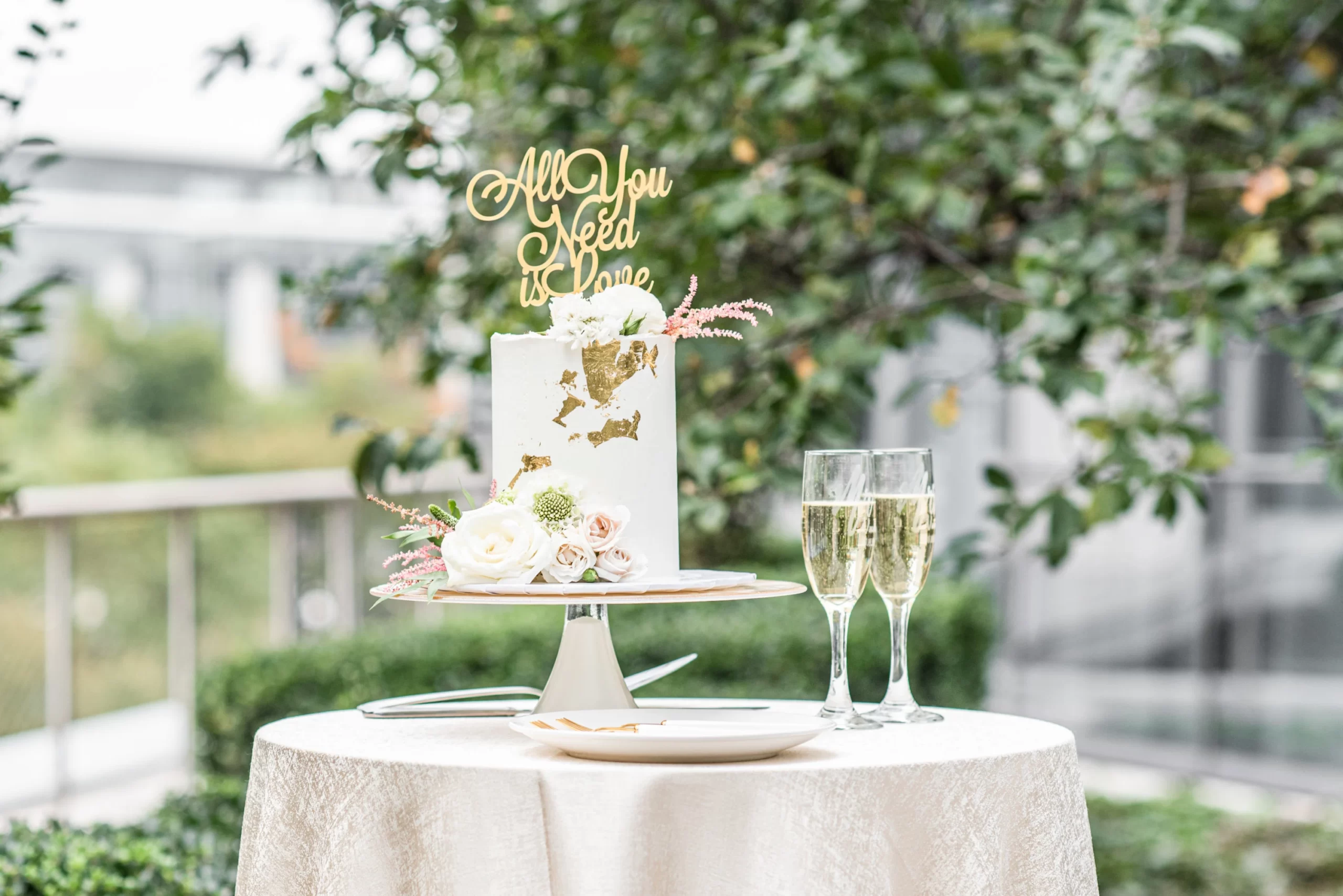 How To Plan A Micro Wedding? Tips, Ideas, Themes!
A micro wedding is a cherished affair, classically with no more than 50 guests. They still feature customary traditions that make a wedding grand but on a much smaller scale.
Why Are Micro Weddings Becoming More Popular?
Ok, we need to address the big fat weddings of 2020-2021 as it was not a huge lavish wedding due to the pandemic Covid-19. So safety boundaries have considerably reduced wedding numbers and therefore the fame of micro weddings has increased noticeably.
As of October 2020 in the UK, only weddings of up to 15 people can occur, and people still want to say 'I Do' to the ones they love. Here, we have no choice except a micro wedding. But as we mentioned their reputation has been now increasing before Covid-19. For instance, a couple who needs a grand ceremony but are reluctant for it in a big crowd often ends up in small weddings.
Some of the effective points for micro weddings are:
1) Cost-Effective
In this case, inviting less than 20 members to a wedding, reduces the costs considerably than 100 members at the same time. When you are looking at a charge-per-head basis it will yield much more savings.
But let me tell you, you still can have a grand and embellished wedding and spend on other resources than that for guests. Remember, a wedding can be the grandest event even with two loving people.
2) Helps You To Chill At Your Wedding Rather Than Being Nervous About It
Character and qualities can certainly depict the right type of wedding for a couple. If you are obviously an introvert and the thought of a room full of hundreds of eyes on just you fills you with complete apprehension and nervousness then a smaller micro wedding could certainly be the right choice. Many couples feel more straightforward and can relax on their special day knowing just a handful of loved ones are celebrating with them. There is no room for tension on your adorable micro wedding.
3) Reduce The Planning Stress & Time
Having to logistically think about less than 20 guests despite 100 can diminish your stress and the time planning your wedding day. There are fewer invites to send, fewer responses and questions to deal with, fewer menu choices, fewer table favors, and first name tags to sort. A total host of things on your to-do list can be summary in time or even eliminated by dropping your guest numbers.
4) Micro Wedding Allows You To Spend Quality Time With Your Guests
The tiny gathering gives you the time to really work together with your guests. In its place, your day is with a steady stream of welcomes warm hugs and goodbyes. The guilt that you haven't been able to make it as grand as it should have been chatted to a hundred people on your own, a micro wedding allowed for a more tranquil vibe. Welcoming much fewer guests allows more time for the eminent exchange of words in the enthusiasm of your thrilling day.
5) It's All About Marriage
Some couples feel a micro wedding allows them to take pleasure in the true meaning of the ceremony. Standing up in front of a colossal group of people and declaring their love can seem pointless to some. A micro wedding ceremony allows you to be bound by the people you love and gives you the space to get pleasure from each other at this exciting time. You get to enjoy every moment and take time to replenish each ceremony.
6) Makes Your Wedding Day More Flexible
When in a micro wedding. you need the well-wishing of just your closed ones. You can flexibly change anything and everything according to your wish and will at the last moment too. Weddings need backups and it will be too much work to correct something at the very last moment in any macro weddings. Hence, the risk factor is very much less for micro.
7) Easier For Destination Weddings
Destination weddings are almost very expensive. Micro weddings are really one among many cost-cutting ideas for a destination wedding. Yeah! you can have your dream wedding with intimate guests. Though you may throw an after-party in your hometown.
How to Plan a Micro Wedding in a Grand Way?
1)Decide On The Elegant Venue
Micro weddings can be held anywhere according to your wishes and preferences. outdoor or indoor, religious or casual, hometown or destination. It is up to you to choose your favorite. Transform your venue into your dream place and exchange vows in front of you dear and nears.
2) Offer A Celebratory Menu To Your Intimate Guests
Less number of guests means more attention and care. Everything must be presented in the most flawless way. Be it the welcome drinks or the savoring Cuisine. Offer a celebratory menu with varieties of relishing dishes and complementaries to fill your guest's belly.
Providing the menu at each banquet table will help you even more. Take extra care of your Guests
3) Premium Micro Wedding Decors
Your wedding must be a grand royal affair even if it is a micro wedding. Decorate your venue with vibrant flowers and majestic chandeliers. Host your wedding exactly the way you want. Let the close ones witness your romantic affairs amid these wonders.
4) Engage Your Guests With Entertainment
There is so much one can do in tiny weddings. From hiring a band or playing soothing kinds of music at the backdrop to playing games like trivia and much more. The idea of these entertainments is to make your guests enjoy your event thoroughly and happily.
5) Let Your Other Guests Enjoy Your Wedding Virtually
This pandemic is surely a game-changer and many who wish to take part in your wedding may feel sentimental. That's when virtual viewing plays a role. Live wedding telecast is all good and well established across the globe. Go for it. So that your guests won't miss it.
Make sure to hire a photographer and capture every single moment of your wedding. So that you can show it to someone who missed the real and the virtual one.
6) Look Out For All The Safety Measures
Since the pandemic is still on the run. Make sure you follow your wedding protocols. Safety comes first. Prioritize social distancing and plan accordingly. Use disposable cutleries and frequent sanitization is a must.
7) Hire A Wedding Planner For A Stunning Micro Wedding
Even the smallest event has to be done in the grandest way. Blissful Plans, a well-established event planner is ready to take charge of your elegant micro wedding. We will make sure that you missed ou nothing and that only the best is delivered to your loved ones.
Likewise, Plan an elegant but grand micro wedding. Make it unique and presentable. I need more assistance we are ready to help. We, Blissful Plans will provide you with unique and sophisticated services that you can rely on.