Eco-Friendly Birthday Party Ideas. Check Out For More Details!
Birthdays are always thrilling and exciting, aren't they? We all love the madness of birthdays. We love the attention, we get on our birthday. Whenever I hear the word 'birthday' my adrenaline starts kicking off because I love the idea of spending a day with my loved ones, with my favourite food, games, etc. but in all this chaos and excitement we tend to forget something. We forget that our one-day enjoyment can cause harm to nature, to our mother earth.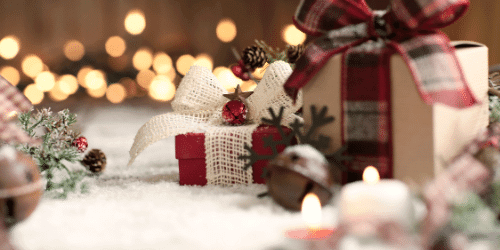 I understand that birthdays are a huge deal of enjoyment but with that, we must not forget the pain we cause to trees and the nature. While thinking about it, I concluded why not host eco-friendly birthday parties? The birthday party will remain enrapturing and in a good way. Why can't we host green birthday parties? We can, right? We will still have our favourite foods and games but with a touch of eco-friendliness.
Here is all you need to look into-
1) Green venues for Eco-Friendly Birthday Party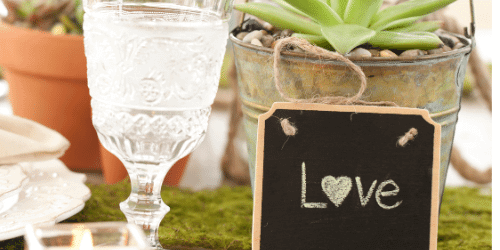 A green venue implies having nature-themed birthday parties. If you want your children to have enthralling birthday parties, then a park or any place surrounded by nature or greenery is enough to put a smile on their faces. Hosting birthday parties in parks, farmhouses or lawns is great too. The sound of wind and chirping of birds will make the birthday extremely soothing and calming. There will be no fuss and chaos, it will be full of enjoyment. You can even have different themes like a harry-potter theme, Cinderella theme, books theme, etc. make the birthday party interesting with different themes promoting nature.
2) Home-made food
For me, the best thing about birthdays is the food. I am always waiting for my birthday for tasting cakes and gifts. But the food is one of the sources which make up for a huge waste afterwards. Making delicacies at home will be time-consuming, but the time will be worth-it and home-made foods are hygienic too. If you order a cake from a bakery, you wouldn't know much about the ingredients and how much waste is produced by the baker. So, instead, you can bake a cake at home. You can get every ingredient for baking a cake from a local store. If you make a cake at home, you can add in healthy ingredients and you can even have fun while baking it together. Children don't need any fancy materialistic toys but they crave for your attention. Instead of buying packaged food, buy fresh and organic foods, it will be healthier and help in zero waste birthday party. 
3) Members
A birthday party is about yourself not about others, so invite only your loved ones. Have a small gathering. A birthday party is not a place for bragging. Invite-only your close family members and your friends, in this way there will be less noise and chaos. The waste remains low but the enjoyment remains the same.
4) crockery/tablewar

e
The important thing about birthday parties is that dishes and disposables create a huge amount of waste. Instead of disposables, use its alternative which can be used twice unlike disposable paper plates and plastic cups which can be used only once. Serve food in steel utensils or in a bamboo plate which can be used repeatedly. 
5) Decorations
Birthday parties are nothing without decorations. Imagine having a birthday party without any balloons or sparkling lights, will give a vibe of a birthday party? No, right? But with eco-friendly decorations, you can have the perfect ambience. You have to only choose alternatives for all these decorations. You can make DIYs with paper and reusable products. You can make a cloth birthday banner which can be used in the next birthday party too. There are tons of such ideas about DIYs on YouTube or Google. You can make small colourful balls and pom-poms with yarn. You can even make dolls and rabbits with clothes and fabrics.
6) Interesting games
After some time the birthday party becomes slightly boring, so for that purpose, you have games which can add fun to the party again. Instead of having a game full of noise and chaos, you can have games which promote nature and will be enjoyable for children. Think of musical chairs, hide and seek, treasure hunt, etc. the best part of outdoor birthday parties is that children can have tons of options for playing. They can climb up the trees, roll on the grass, and enjoy nature in its purest form. You can even encourage them to draw trees and paint a little. Nothing will be boring if you have an outdoor birthday party.
7) Leftovers
You make foods in huge amount because you don't have any idea about how much food others will eat. In this situation, you have tons of leftovers. Instead of throwing it away, you can pack that food in an eco-friendly bag and can give it to those in need of food. You can even give it to the party members as a return gift. 
8) Invitations for Eco-Friendly Birthday Party
The invitations you get for parties are thrown right away after reading, right? It happens to your invitation too, so instead of using an invitation which will become a waste afterwards make e-invitations through apps like WhatsApp and Facebook instead. 
Above are the ideas about how to throw an eco-friendly birthday party. If you want to throw an eco-friendly birthday party but don't want to go through any trouble or chaos, we are here to help you. We can plan your birthday parties or any event according to your preferences. For that purpose visit our site https://blissfulplans.com/
Please follow and like us: