PLAN A LUXURY DESTINATION WEDDING IN SOUTH AFRICA
Hey, are you planning a destination wedding in South Africa? A country on the southernmost tip of the African continent. Filled with a diverse ecosystem, culture, wildlife, adventure, and much more indeed.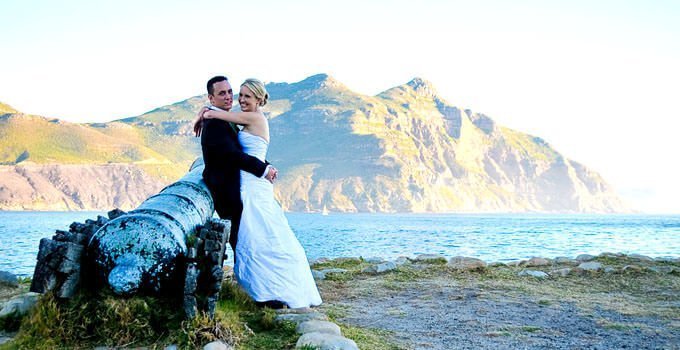 The aesthetic views and sun-kissed coasts are all here. Truly a perfect destination for everything. Be it a holiday, business trip or your wedding. Hence, if you are planning a wedding in a far and cool place. Have a look at this beautiful location!
In South Africa, you can witness bustling city life, fascinating scenarios, vibrant culture, endless adventures, cerulean coasts, etc. Therefore destination wedding in South Africa offers you a 2 in 1 thing. Have your wedding and honeymoon in a single place. isn't it cool?
Plan your perfect day in South Africa. Let us have a look down and know more about planning a wedding in this amazing place.
A Vibrant Destination Wedding in South Africa
South Africa is vibrant and rich in almost everything be it nature or culture. Hence, you can have a wedding on any theme and style, of any culture and religion. The themes that relish here mostly are beach weddings, safari weddings, wedding amid the etiquette vineyards and so on.
It is one of the most beautiful countries in the world. Therefore, make it one of the most popular destinations for weddings and honeymoon.
Best Time Of The Year To Get Married In South Africa
The most scenic days in Cape Town are warm winter days, their will be high chances of rain! Even though most of the couples get married at this time, that is from September to May. While it is also ideal for you to get married at the beginning of the year say march to may to have a sun-kissed wedding. This is the time when you can have a wedding under the bright shining sky and dry sandy beaches. After all, your choice is what matters eventually. Regardless of the time, South Africa is a beauty!
Estimated Budget For Destination Wedding In South Africa
Weddings are all about luxury. We spend a lot on our weddings, But planning a destination wedding includes the planning of budget as well. You must have enough finances.
Average costs of weddings in this country can be from R300,00 to R1.2 million for a wedding for 70 – 150 guests excluding accommodation, flight tickets, and transportation of the guests. Destination weddings are quite costly for you as well as your guests. Hence, try to select a time where the costs of ticket and accommodation are comparatively low.
Thing To Remember: –
Try to plan your wedding a year prior. You might feel that it is too early but that is the ideal time.
South Africa offers plenty of locations and venues. Therefore, choose amongst them, decide on the location as well as a wedding venue and book your date.
Hire a well-experienced wedding planner to avoid hustles and rush. Let them take care of your wedding.
Inform your guests about the location in advance, so that they can prepare for it beforehand.
Consider a venue that is easily accessible and not too far from the airport and your accommodation
Look in to the legal formalities as well if any.
Double-check everything.
Stunning locations for Destination Wedding in South Africa
1. Cape town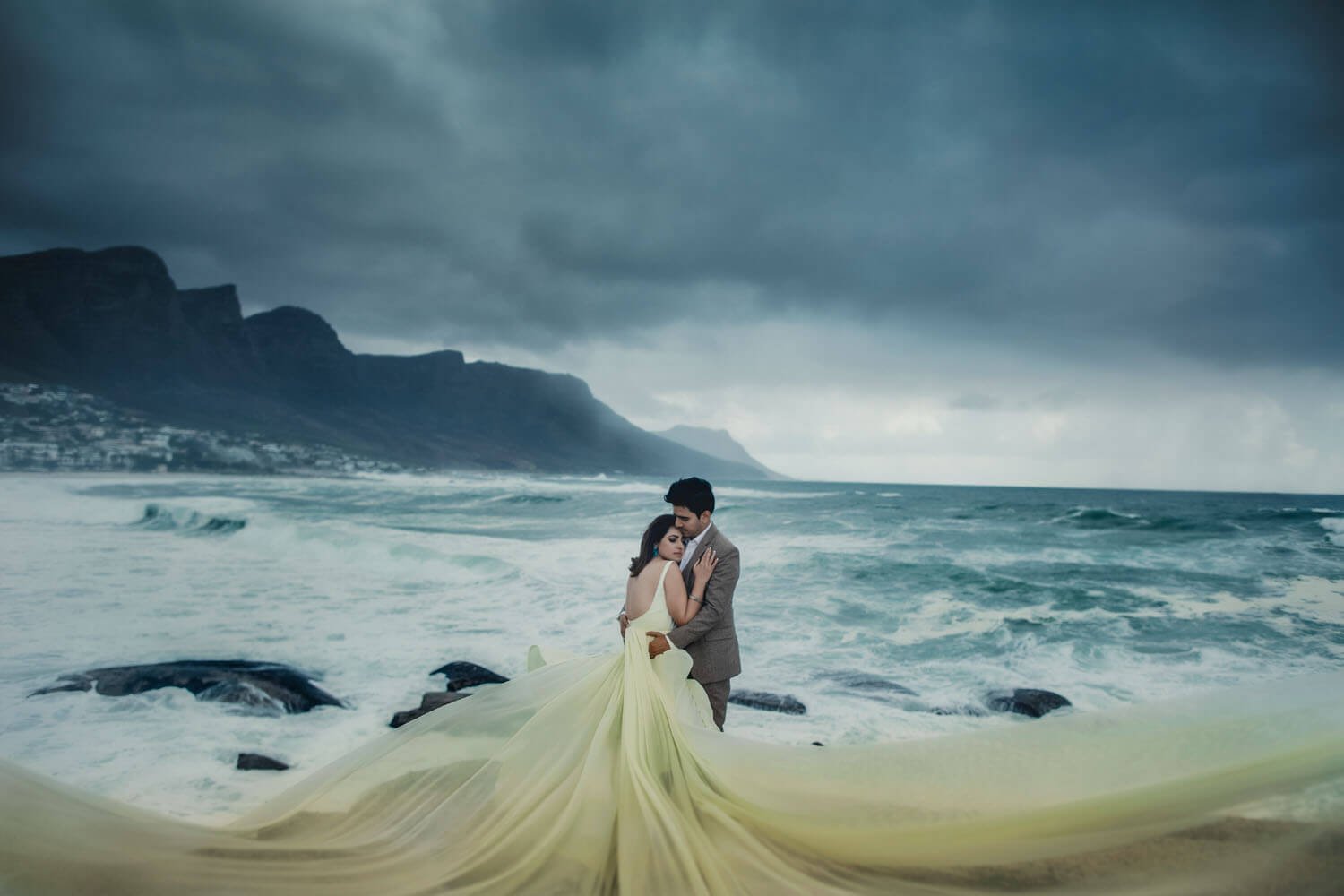 The most famous of all places. The capital is surely a stunning place for a destination wedding in South Africa. A place that offers picturesque scenes of mountains and sandy beaches. Cape town will remain the best destination wedding in South Africa for every couple. There are plenty of exquisite wedding venues here to hold the wedding of your choice.
Be it a beach wedding, a sun-kissed one, or a garden wedding. Everything and anything is possible here.
Beach wedding @ The Bay Hotel
Destination weddings are incomplete without the turquoise beaches and sandy shores. Hence, Beach wedding is an all-time favorite theme for couples across the world.
This luxurious extravaganza hosts a perfect beach wedding for you. The Bay Hotel will provide you with anything from impeccable hospitality to decorations, Relishing cuisines, and much more.
The Rotunda venue is a lavish and effervescent place to host your wedding ceremony or reception. You can also plan other parties around the sandy beach club.
The Bay hotel can accommodate up to 200 guests.
So get ready for a beach wedding followed by a luxurious party indoors.
Other exclusive beach wedding venues include The Grand Beach and Cafe.
Suikerbossie Restaurant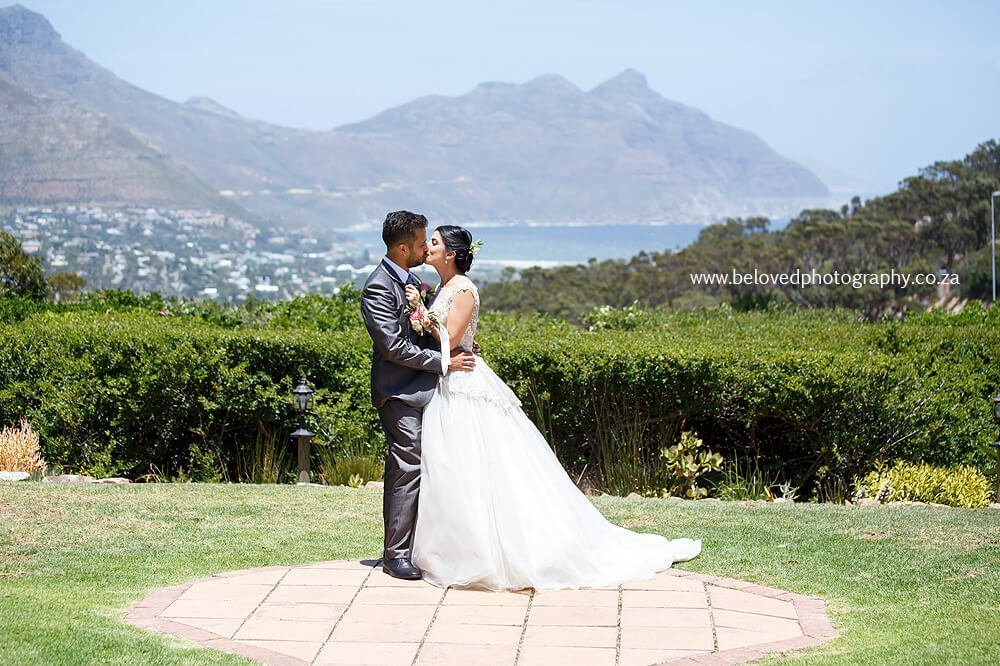 Get ready for a Hilltop wedding here, The hilltop wedding sites are always beautiful with scenic views and backdrops.
You can have a heavenly wedding here by walking down the aisle through the decorated pathways, delicious delicacies, premium hospitality, etc.
Suikerbossie Restaurant can accommodate up to 200 guests for your nuptial ceremony as well as for the reception following.
Laurent – A garden venue
Imagine a wedding amid colorful flowers and petals. Isn't it something right out of a fairy tale? Therefore, this is a unique yet elegant option to exchange your wows in the city of Cape Town. This place has an exquisite indoor dining area. Tie-the-knot surrounding lush garden. Then have an elegant dining experience indoors.
Laurent can accommodate up to 250 guests for your gala wedding.
Belmond Mount Nelson Hotel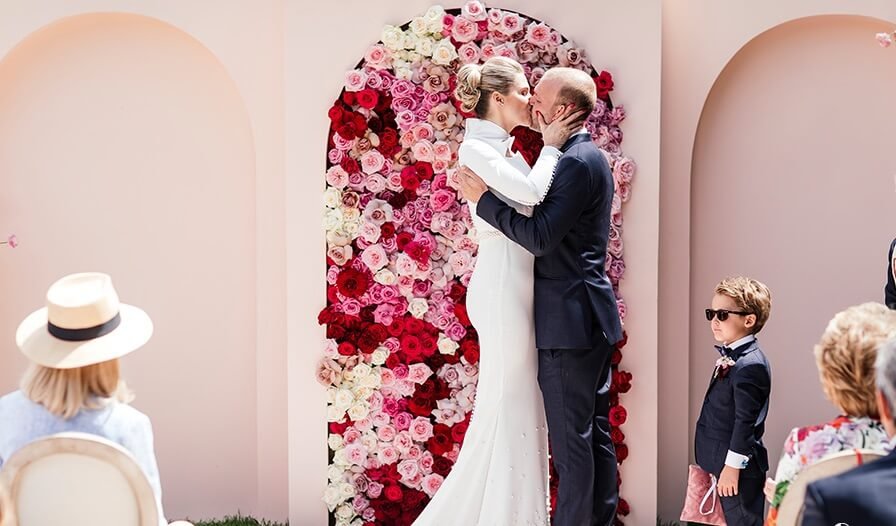 Host a luxurious wedding in this hotel. Belmond Mount Nelson Hotel with its modern yet elegant infrastructure, vibrant areas to hold different ceremonies, high-end hospitality, etc is the perfect place for your grand nuptial ceremony.
It has an amazing menu with appetizing cuisine and refreshing drinks. This place can host a wedding ceremony for 250 guests.
The Twelve Apostles
A memorable wedding surrounding views of sunset and sea coasts is what The twelve Apostles offer you. One of the best locations to have your outdoor wedding.
It can accommodate up to 350 guests.
Rooftop on Bree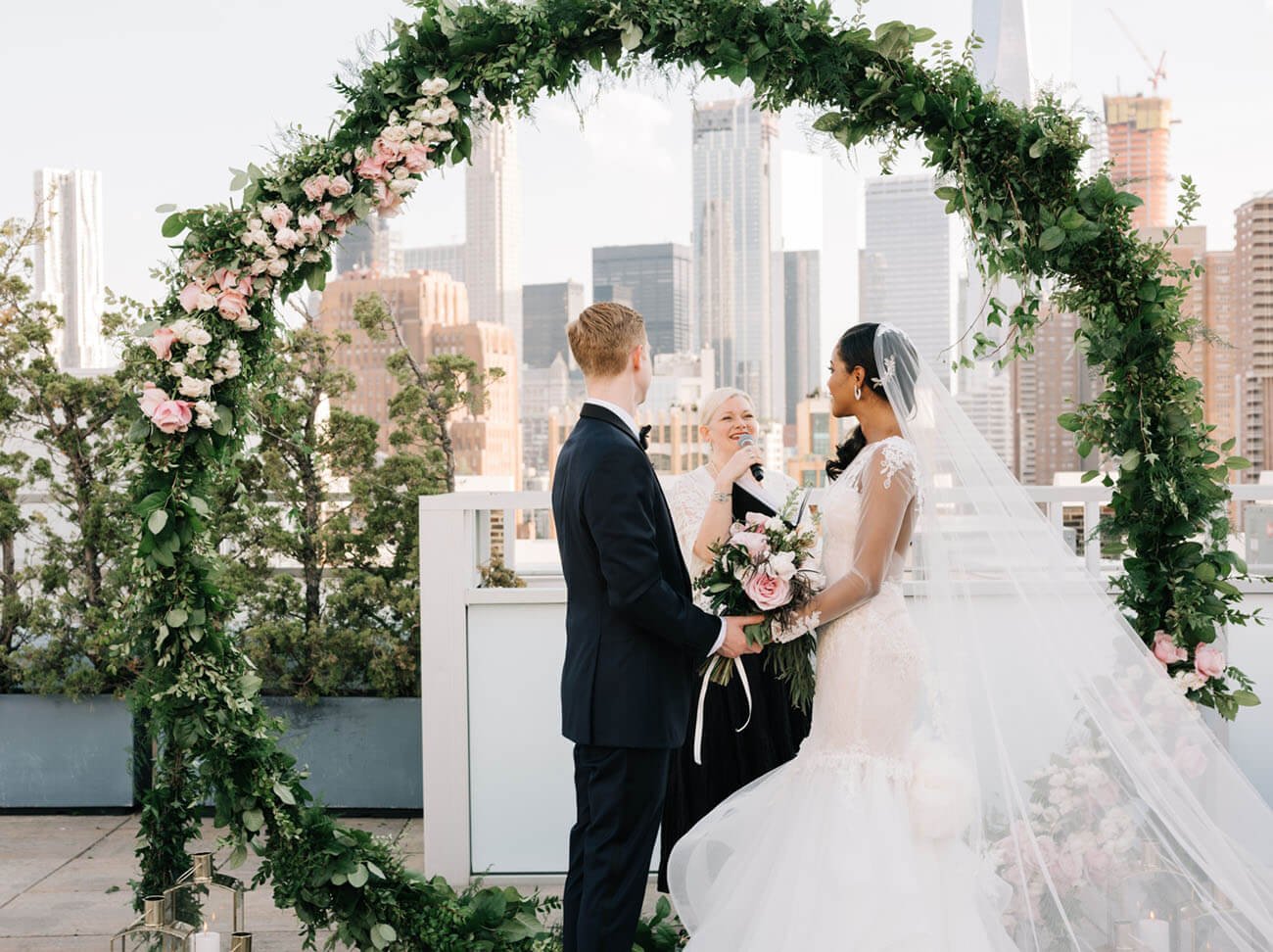 A unique destination wedding in South Africa is a rooftop wedding. This site is really amazing and fascinating. It can host your wedding in a contemporary way which includes modern infrastructure and aesthetic pleasing views.
Their amazing services and savoring cuisine will make an impression on your guests.
Rooftop on Bree can accommodate up to 250 guests.
2. Johannesburg – Have a fascinating destination wedding in South Africa here!
This place is truly elegant. There are plenty of options for stunning wedding venues in Johannesburg that can go along with eery themes. The infrastructure, luxurious hotels are all a part of a destination wedding in Johannesburg.
Have a look at these splendid venues where you can host your big fat wedding.
The Garden Venue Boutique hotel
The garden venue presents you with a heavenly wedding. With vibrant flowers and greenery, this place will surely meet your expectations of a splendid destination wedding.
African open-air arena provides you with an outdoor stage to organize your wedding ceremony. It can accommodate up to 600 guests.
Forest's unique pavilion is all set for a unique wedding. This magnificent setting can host a party for up to 400 guests in banquet style.
The other event spaces include a lawn terrace with a capacity of 200 guests, an Elephant hall with 200 guests, an olive tree hide with a capacity of 150 guests, and an upper room.
This venue is truly marvelous.
Lords Signature Hotel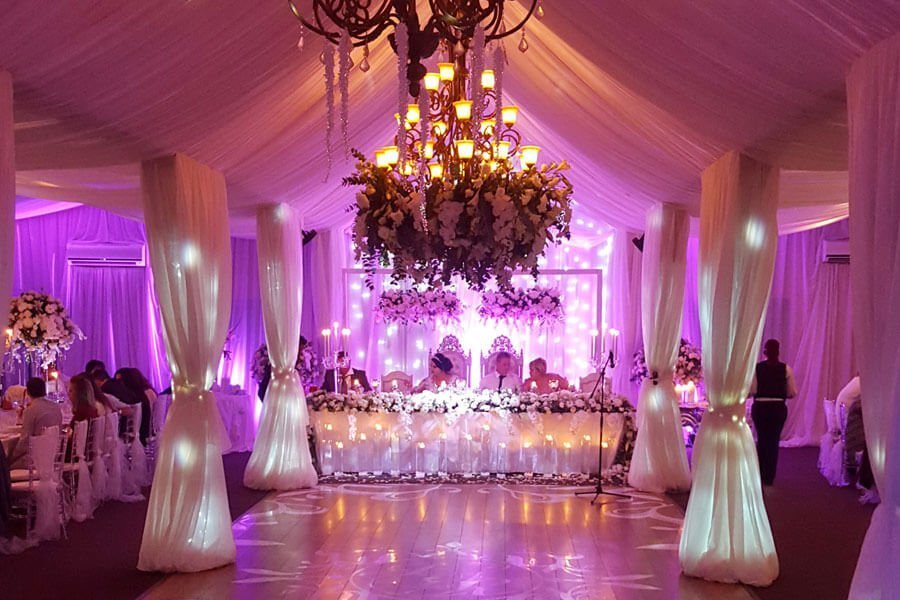 Destination wedding in South Africa is incomplete without hosting it in this luxurious extravaganza. With whimsical luxuries and spacious event rooms, Lord Signature Hotel is the best place for enjoying your wedding to the fullest.
Vereeniging Wedding Venue offers a grand spacious area. This hotel also provides you with 3-course meals, premium hospitality, and services.
3. Pretoria
Apart from Cape Town and Johannesburg this is the best place for a unique destination wedding in South Africa. Pretoria offers a plethora of scenic beauty, modern structures, and everything that you wish for.
Monte de Dios 
Dios offers exquisite outdoor and indoor venues. An indoor Chapel that can accommodate up to 150 guests. It also has various conference rooms that can accommodate 50- 400 delegates.
Zambezi point
An ideal place for exchanging vows in the chapel with a picture-perfect backdrop. This place can hold up to 250 delegates.
4. Bartholomeus Klip – A nature spot for a destination wedding in South Africa
A place with abundant natural beauty and vibrant scenarios. Located in one of the gorgeous wine country towns of Riebeeck is this ecstatic place with the splendid touch of nature. Far from the hustles and commotions of the outside world.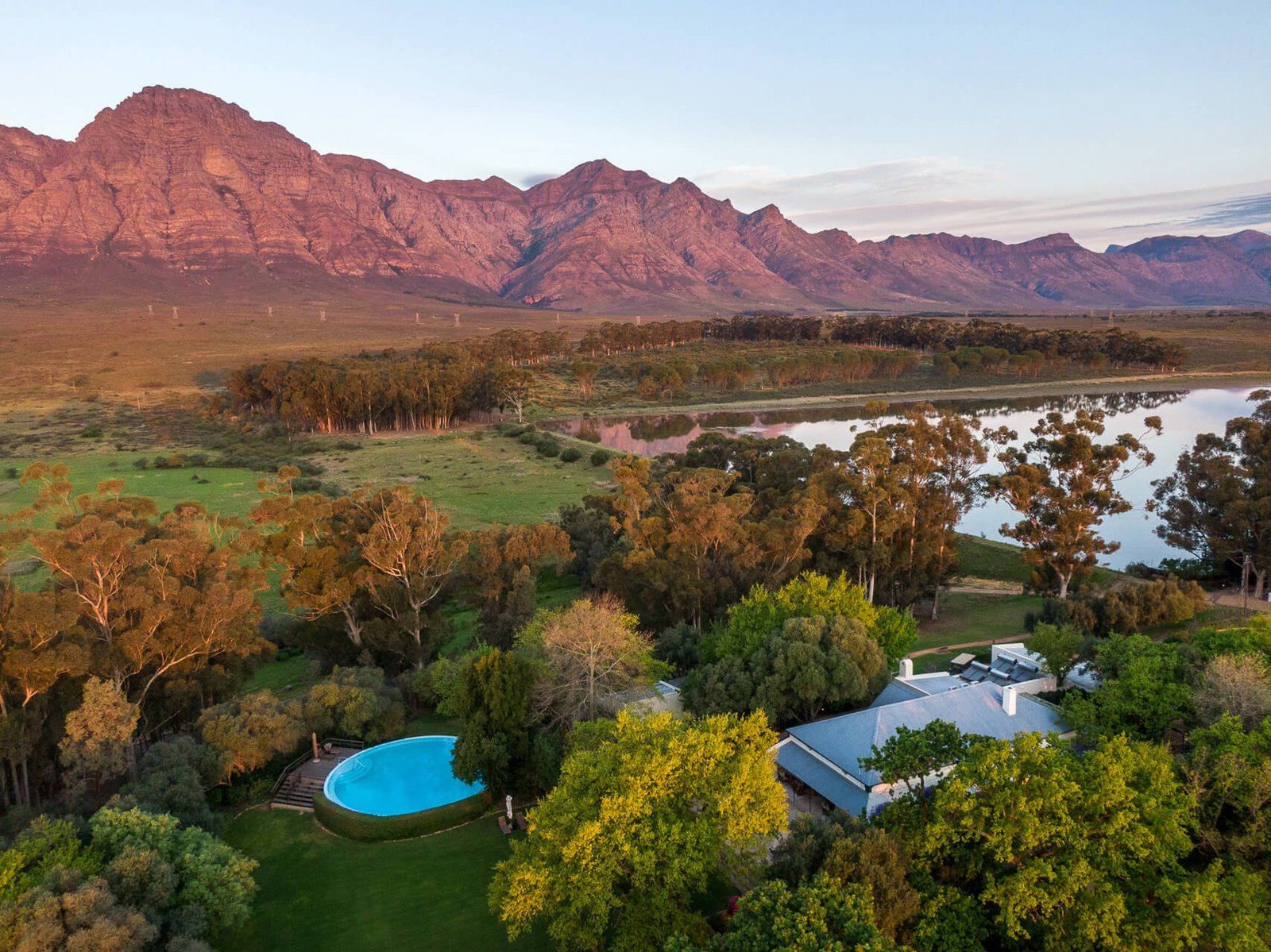 It is just an hour away from Cape Town, hence accessible. Plan a wedding amid the golden fields of wheat and indigenous fynbos. You will surely love the ambience here.
The Deck House
An exquisite setup to host your perfect nature wedding. Its stunning backdrop of Elandskloof mountains is truly amazing.
This place will surely meet your expectations of a wedding amid natural beauty. Deckhouse can accommodate up to 80 guests for your wedding ceremony and 20 for your intimate reception.
Bartholomeus Klip farmhouse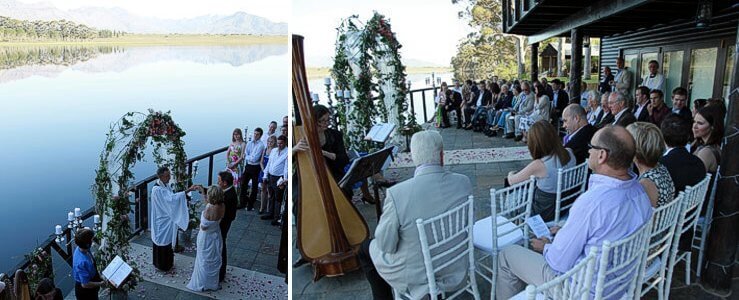 Most people dream of a wedding in a farmhouse with variety of natural scenery. Bartholomeus offers you a picturesque backdrop for your splendid photography. Instill your wedding with precious and memorable moments in this farmhouse.
Nestled on a wheat and sheep farm, this 10,000-acre entire is ideal for outdoor weddings and can host as many guests as you want.
Blissful Plans help you create the best destination wedding in South Africa. We consider every small idea of yours and create much more than what you expect.
Please follow and like us: