Perfect Budget for Wedding
A wedding is not just a word, it contains a fountain of emotions of everyone's life. It is probably one of the best days of everyone's lives. As on this day, they are going to let someone else be a part of their life. This day comes with stress too. Stress about the budget and how to make that special day more special so that it does not get ruined and the budget does not get out of hand either. Sometimes when we start thinking about the budget too much, it becomes difficult for us to enjoy the wedding and whenever we try to think back to those memories of our wedding, all we can remember is the stress and not the sweet memories we could have made if we would've worried less about the budget. So to help you out in that situation and provide a little bit of relief, we have compiled a few suggestions to create a perfect budget for your wedding.
Keep A Check On Your Cash
To make a wedding happen you have to keep a check on your cash. How much money you are going to spend is most important in the budget. Based on the cash you can decide the venue for your wedding, the type of menu you want for the wedding day. The dress and the photography will also be dependant on that. At first, you have to decide how much money you are going to spend on the wedding and how much you will be saving for the future. A wedding is an important day of anyone's life and to make it more special it is important to keep an estimated budget so that you will not have to face more problems when the wedding day comes near.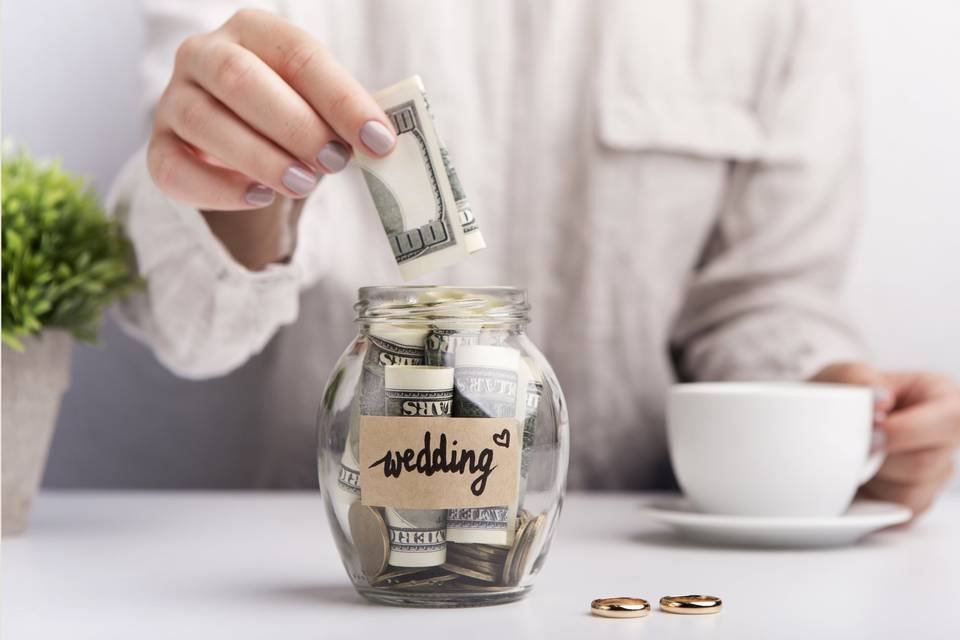 Decide The Type Of Wedding
To prepare a budget for the wedding it is very important to decide the type of wedding you want. All the budget design and estimation will be based on the type of wedding you want. If you want a simple ceremony then you have to make the budget according to that type of wedding. And if you want the ceremony to be big and grand then you should plan the budget as suited for grand celebrations.
Breakdown The Budget As Per The Requirements
When you will decide the type of wedding then you have to breakdown the budget of the wedding as per different ceremonies and other important things. How much money you are willing to pay at which event and what percentage of the total budget it will cover. You have to decide everything before that so that it will be easy for you to decide what is more important to you and what is not.
Make A Priority List
Sometimes while organizing a wedding we tend to buy some unimportant things and which are not of our use. So while making the budget for the wedding we should always keep a priority first. In that way, we will be able to save some extra expenses which we often incur at the wedding. For example – we often tend to buy too much jewellery or extra clothes for our special day, which is clearly not required. So to ignore this scenario we should always make a priority list of what we want and what could be avoided so that we can save that money and spend it on other better things.
Considering The Guest List
A wedding is always supposed to be an affair of a minimum of 100 people. But is it always required to host at least a 100 people? While making the budget we should always consider that the more the people at that wedding, the more will be the expense.
Go For The Cheaper Option, If Possible
We understand that you want the best for your wedding. But that does not mean that we have to go for the expensive things always. If we can have the same thing at a cheaper price then we should go for that. It is not always necessary that expensive things are better. Sometimes the cheaper things can also be good and better in every aspect. And it will help you in saving the money for the other things and on other events too.
Try Shopping For The Wedding In The Offseason
We all know how costly it can be while shopping for the wedding in the wedding season. Sometimes you have to compromise with your dress because it might be exceeding your budget. So to avoid that situation, you can shop for the wedding in the offseason. This will also help you in getting huge discounts on your favourite brands. It will be beneficial for your wedding budget too. You will be able to save money as well.
To conclude, we will say that your happiness is as important as your budget. Choose a budget wisely but do ensure you are satisfied with your decision. If you think only about the budget, you will not be able to enjoy your day to its fullest. It is essential to live this beautiful dream to its fullest so that when you look back at it, only memories of joy and bliss flood into your mind.
So, How Are You Planning Your Perfect Budget For Wedding ? Contact Blissful Plans For Planning Your Wedding Budget.