Tying-The-Knot In The Pandemic: Vasundhara & Sandeep
The pandemic has proven to be a testing time for many couples. With countless people having to cancel their wedding in 2020 and others who postponed lavish celebrations for the safety of all, we saw a couple tie-the-knot amidst the COVID-19 pandemic. An intimate wedding with only family members, Vasundhara and Sandeep began their blessed journey as a married couple in September 2020.
The bride, Vasundhara, is an entrepreneur and designer whereas the groom, Sandeep, is professionally a marathon runner and entrepreneur. Together they started a design and marketing agency followed by a coffee brand.
Even though Sandeep and Vasundhara come from different cultural backgrounds, they kept their love alive for years and were determined to make their relationship work despite entering different phases in life- transitioning from students to professionals, a long-distance relationship, starting a company together, and the devastating pandemic. While the groom comes from an Army cum Business background, the bride is from a professional service-class background. Further, the couple also faced cultural and geographical differences and barriers, which they successfully overcame.
With amazing compatibility and love for each other, their relationship has stood the test of time and their childhood love story flourished into marital bliss last year.
Hear for yourself, what Sandeep has to say about their journey:
"In Jan 2007, around the time of my pre-boards I came across Vasu's profile on Orkut. I was instantly attracted to her and would keep going through her pics everyday. One fine day, I got a friend request from her and I couldn't believe it…I had an uncontrollable smile on my face and was filled with excitement. I sent her a scrap and we started chatting. We moved on to Yahoo Messenger and the day she would be online would instantly become a happy day for me. Her friend Sarah (my junior from school) from her dance classes at Shiamak Dawar had told her about me. I pushed and convinced my mom into making me join Shiamak Dawar dance classes even though I was super awkward around people but the fact that I could finally get to meet Vasu was enough for me to fight my fears. Around the same time, I cleared my entrance with a good rank and could choose my college and I chose the one which was walking distance from her place.
We had started talking to each other on the phone and April'07 she went for a trip with her family and we couldn't stay in touch. Those 3-4 days seemed like years and I knew that I had fallen for her. I was constantly going online to see if she was there and ended up dropping an offline msg telling her as to how I was really missing chatting with her.
The dance class ended up being bad luck as our final performance was held on 2 separate days. My friend finally told her that I really liked her and she called me back and told me about her call with Vasu and as to how Vasu also liked me. I (in spite of being a cleanliness freak) was jumping on my bed with my shoes on. I couldn't believe that Vasu liked me as well. Its still one of the best days of my life.
After I joined college in Aug, we met for the first time with her friend also there. I remember her jumping and trying to show me the directions while her friend was explaining to me the way over the phone.
We hardly spoke all through and walked back to her place to spend time together and I met her family. While she was dropping me back to the main road, it started raining and I badly wanted to hold her hand but stopped myself.
We kept meeting and continued calling each other every few days. We would end up talking till 5-6 in the morning. We became good friends and started hanging out together after my college. On 1st Aug'08, around 3 pm, I was walking to her place when she messaged me – 'I'm missing you, jaldi aaja'. I was right outside her house and I somehow contained my excitement at getting the msg. This was the day we started dating.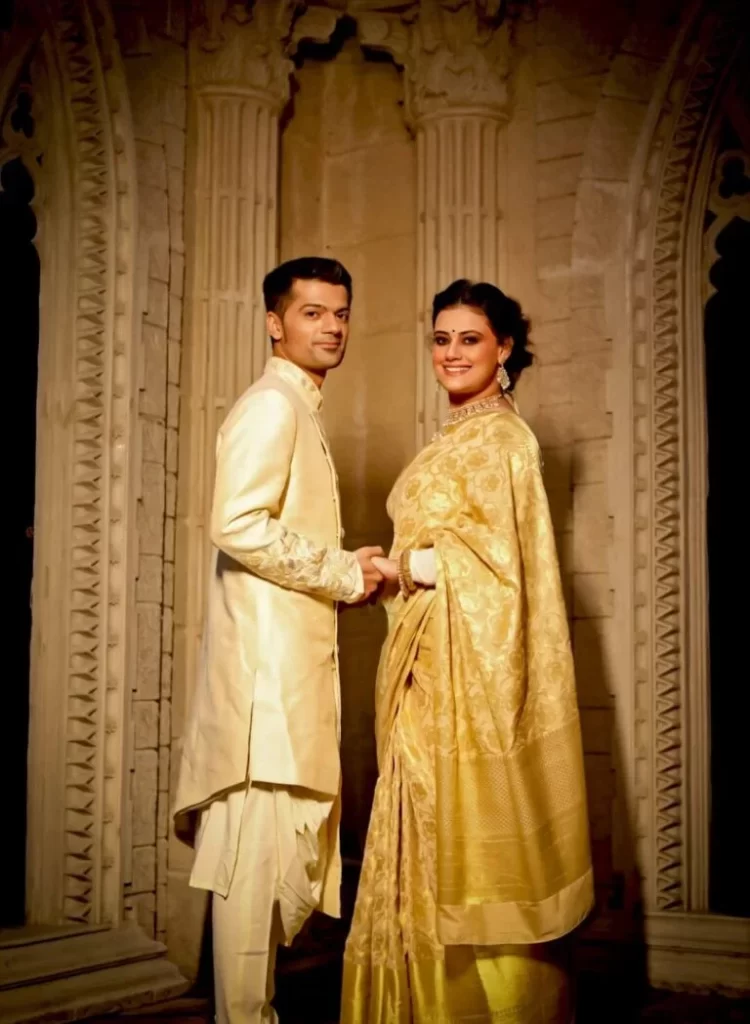 Next year onwards I started travelling with her on her family vacations. Thankfully my in-laws were cool about our relationship. We would spend hours together everyday and I had started skipping college and going straight to her place at 8 in the morning. I wanted to spend all my time with her.
She started her college and we became slightly distant. I was still trying to figure out my life and finally got a job. Again, her place was very close to my office so I would go meet her after work. But at the end of 2011 onwards I had to travel a lot and slowly had to spend many days, sometimes months in Mumbai, Pune. This was a big setback for us as we were used to spending most of our time together and we both didn't believe in long distance relationships. It was also a low phase in my life so maintaining the relationship and communication became difficult for me. But at the beginning of 2013 I decided I had had enough and changed my job role. Again when I had to travel I decided this was going to be the last time. I remember promising her that I'm going to keep the communication strong this time and over the phone from Pune, we decided we'll start our own company.
I got back soon and we started our company immediately. We started going for meetings, things really slowly started working for us and we put in our savings to rent our first house together and be in a live-in in early 2014. It was a very difficult journey from there on. Our focus shifted to the business, paying bills, managing meetings, getting whatever sleep we could. But slowly and steadily we decided to put some rules in place and get things on track. Weekends, late night drives, a vacation to the mountains every 6 months, learning how to cook, and shifting to bigger & better apartments were what kept us together. In all the lows, we were sure we wanted to be together and stuck by each other no matter what.
The lockdown gave us time to think and get married. We had already been planning and discussing our wedding for a few years but 2020 gave us enough perspective on how a simple wedding is great if the relationship is strong enough.
Sticking to each other, working on our communication, spending time to understand our emotional baggage, helping each other not give up on our dreams, carefully planning our holidays to cover aspects of what we both liked, doing even the most boring tasks together, and genuinely being in love have been the pillars of our relationship. There were times either of us could have given up on the relationship but staying and fighting out the issues together were well worth it.
We continue to travel and support each other. We have seen many ups & downs individually and collectively but knowing that we have each other's back gives us strength to keep doing what we believe in. I couldn't have dreamt of having a better companion in life."
Isn't their tale quite adorable?
Now let's take a look at what the couple planned to do:
A year before the onset of the pandemic, Vasundhara had been planning and thinking of the theme. Due to her part Anglo-Indian ancestry, she wished to go with an Indo-bohemian theme for the venue, wedding attire, floral and decor arrangements, etc.
However, as the pandemic hit, the couple realized it wasn't going away anytime soon. With this in mind, they decided to have an intimate wedding ceremony with only their close family members at the wedding. They also took all necessary precautions to maximize everyone's safety.
Many couples are preferring to have a small gathering of loved ones as they get married. This changing trend in weddings has come to light due to the pandemic. Often, couples do not wish to wait for an unforeseeable future, for a Covid-free time to tie the knot and therefore, opt for an intimate wedding ceremony.
Vasundhara and Sandeep had the loveliest wedding even in times of the pandemic. We hope their story inspired you to marry the love of your life, even if it means hosting an intimate wedding ceremony with only your loved ones- after all, it's totally worth it!
If you wish to discuss your wedding plans with professional planners, then contact us for a free wedding consultation and host the wedding you've been dreaming of.
We're rooting for you!