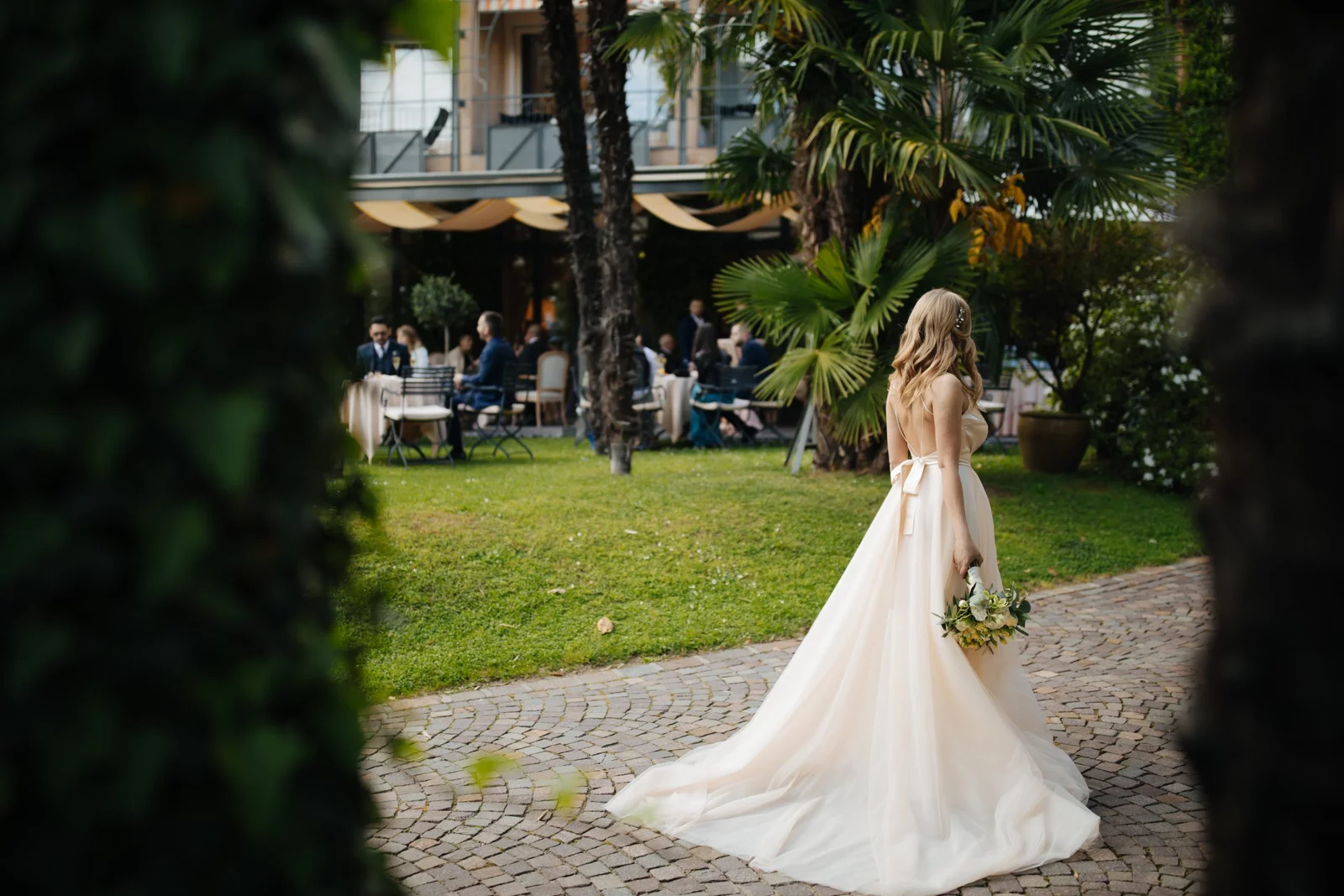 It's no secret that weddings generate a huge amount of waste. Wedding waste is contributing to larger issues, like growing landfills and higher carbon emissions. Keeping eco friendly wedding in mind Environmental awareness is now part of mainstream consciousness. With the hot melting summers and bitterly cold winters, we are all experiencing the effects of climate change with the extreme seasonal weather.
How to plan an eco friendly wedding?
A sustainable lifestyle is the call of the hour and as millennial couples tie the knot, they are starting to bring this awareness to their wedding plans as well. Sustainable eco-friendly weddings are trending now and an eco-friendly theme is becoming very popular. As earth-friendly options become freely available, it's a great idea to embrace this theme.
Themes- Opt for venues that are beautiful on their own, requiring less décor to be added to celebration spot. Choosing a park or preserve not only gives you a beautiful spot but it also contributes financially and gives exposure to a place devoted to the environment. Use natural props and eco friendly bouquets and other floral decor.
Invitation-Rather than sending printed wedding invitations, send digital invites, make own invites from old newspaper and magazine, on plantable seed paper, also smoke paper prints exclusively on bamboo and recycled paper using wind energy to power their operation. Get the ideas for eco friendly invitations from our team of planners
Decor Ideas- One of the largest source of waste is floral decors, they should be collected and sent to be recycled to create organic gulaal. There are so many creative and affordable ways to reuse glass jars, tin cans, wine bottles and more to create absolutely stunning centrepieces filled with fairy lights.
There are beautiful themes which we at Blissful Plans have created for eco friendly stage decoration.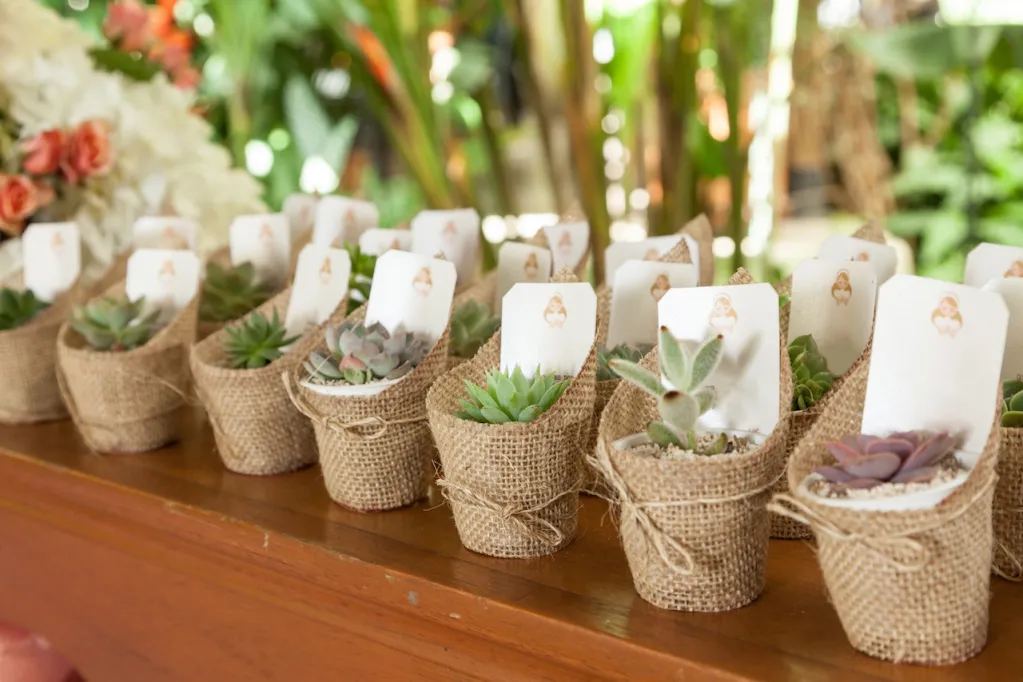 Food-Ban all disposable cups, plate etc. Instead, use bamboo over plastic. Opt for classic thalis with natural banana leaves and readable spoons and drinks with rice straws. We use eco friendly plates and spoons for our ecofriendly parties.
Excess food should be donated to NGOs. Check out caterers who source their ingredients from local farms. Support local farmers with Cutting out meat for the environment and it will also lessen the carbon footprint.
There are tons of incredibly flavourful meals that are meat-free and delicious. Farm-to-table caterers will help you reduce your carbon footprint by identifying which foods are in season and locally available.
Gifts- Plants and seeds should be gifted and watch the plant grow! Another option for a giveaway can be locally grown coffee, tea, honey or similar consumables such as herbs. Organic soaps and bath salts and reusable glassware can all lead to a positive chain of environmental benefits long after the festivities are done.
Look for great eco friendly wedding favours and gifts, we have partnered with top wedding favours' vendors
Travelling- Guest should be travelled together so less fuel is burned and if it is not close one bus should be hired rather than lots of different taxis.
Entertainment activities – For entertainment, the roaming band should be hired to cut off electricity wastage, vegan food trucks for attraction, giant lawn games to keep them entertained, paperless photo booth using a tablet.
Dress- Recycled fabrics should be used or borrow a dress and make your own. Second handed dresses should be worn. Upcycling mother/grandmother's clothes . Instead of ordering a wedding dress from overseas, consider shopping local and cutting down on the excess wedding waste. Shopping in person vs online can be another great way to save on wasteful packaging and emissions from transportation.
Dual ceremony sites-Many venues offer both ceremony and reception sites, so rather than booking two separate locations for your wedding day, consider booking a dual-site instead. This will cut down on carbon emissions from guest and vendor transportation. Host your ceremony and/or reception outside, which cuts down on electricity usage.
Buy ethical rings-Start your engagement off on a green foot with an antique diamond. If you plan to purchase new, make sure your diamond is collected in a socially responsible manner. You can also consider ditching the diamond in favour of a gemstone that is more ethically sourced.
Chemical-free make up-When booking your hair and makeup stylists, Make sure the makeup and hair products aren't tested on animals.
Welcoming edible favours- Say thank you to your guests with edible favours served in reusable containers such as mason jars. Consider serving jam jars ,honey, homemade granola, candy, and nuts that reduce waste. . Welcome bags show hospitality but they often include one-time-use plastic water bottles and individually wrapped bags of snacks.
Reducing guest list-A significant contribution to your eco conscious efforts is reducing the guest list as much as possible. When you were young, it's likely that you dreamed of a massive affair involving hundreds of enthusiastic guests. But if low environmental impact is high on your list of priorities, or if lowering the cost of your wedding is, you should seriously consider cutting the list down to only your closest friends and family members.
The fact that you care enough to consider planning an eco friendly wedding is a great step in the right direction. Nobody will judge you for not nailing 100% of the possibilities, it's the effort and intention that counts. Every little bit counts, and you'll find that it all adds up quickly. Do what you can, and make sure that any recycled wedding items are passed along to the next bride to keep the green ball rolling.