Get Hitched : Plan your Destination Wedding at the top wedding venues in Marbella ,Spain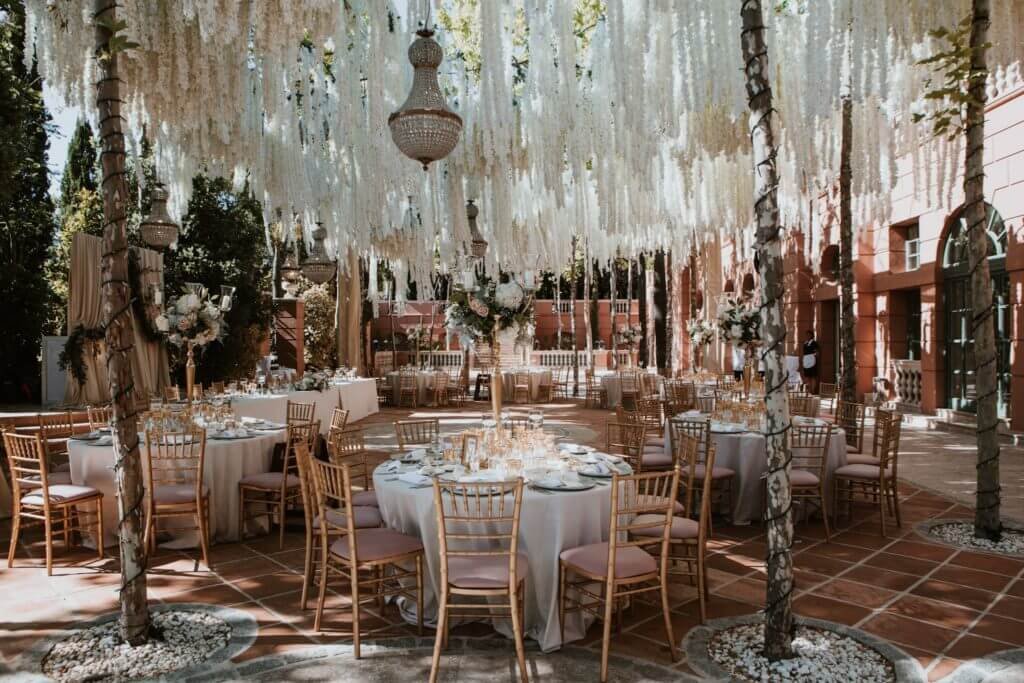 Hosting a destination wedding in Marbella, Spain?  Get the top wedding venues & villas. Contact the best wedding planner to get the best options! This sunny Spanish city is renowned for its stunning coastal setting, luxurious resorts, and world-class golf courses. Imagine getting married by the side of a sandy Mediterranean beach, or in a rural location with breathtaking scenery over the Andalucian landscapes! But before you start planning your big day, there are a few things you'll need to know.
In this article, we'll take you through everything you need to know about hosting a destination wedding in Marbella ,Spain. From finding the right location to choosing the right caterer, we've got you covered. Let's get started!
Climate /Best time for getting married in Marbella
If you are planning your wedding in May, June, or September, then early booking is highly advised, as these months are very popular for weddings.  In our opinion, these are the very best months to host a wedding or event in Marbella, you have the perfect weather balance and the coast is a little less manic than it will be in the peak months
Flight Connectivity in Marbella
The Pablo Ruiz Picasso International Airport is the best choice to reach Marbella from any foreign country. It's located 7 kilometers to the South-west of Malaga.
It offers connections with 97 fixed destinations and 3 terminals. It is the most important airport in Andalucia and the fourth in Spain. 
Wedding Cost and Packages in Marbella
Having your big day in Marbella can be stress-free with the help of wedding packages. Whatever your budget, there is a package to suit you. Wedding packages can include everything from decorations, catering and entertainment to a wedding cake and photographer.
The best part about opting for a wedding package is that you will get fantastic service from the venue. They will take care of all the details for you, so all you have to do is enjoy your big day with your loved ones. Most venues have experienced staff that is well-versed in organizing weddings and they will be sure to make yours flawless.
As wedding planners in Marbella Spain, we can offer you the best wedding packages in Marbella as we have tie-ups with Venues and vendors. Contact us for more details.
Is it Legal to get married in Marbella?
Foreigners:
Send all the legal documents in advance if neither you nor your partner is a resident of Spain. Note that non-multilingual documents must be legalized in advance by the Apostille in The Hague or the Spanish Diplomatic Mission and the Ministry of Foreign Affairs of the country concerned. In addition, the translator recognized by the Ministry should translate the documents into Spanish.
UK residents:
UK residents who are looking to get married in Marbella should be aware of the legal requirements. While it is possible to marry in Marbella, there are certain regulations that must be followed in order to ensure a valid marriage. A UK resident can opt for either a civil ceremony or a marriage blessing in Marbella, Spain. Otherwise, a UK resident must provide proof of owning a property in Spain or professing the Catholic religion in order to legally marry in Spain.
US residents:
Getting married in Marbella is a popular option for US residents looking to tie the knot in a beautiful destination. However, it is important to understand the legal requirements for getting married in this Spanish city. In order to legally marry in Marbella, US citizens must obtain a valid marriage license from their home state and meet any other legal requirements that may apply. Additionally, both parties must be present at the time of the ceremony and have all necessary documents translated into Spanish. Once these steps are completed, couples can enjoy the unique beauty of Marbella while exchanging their vows.
Luxury Wedding Venues in Marbella
Beach Wedding venues in Marbella
Imagine getting married on a stunning beach, with the sun shining down and the waves crashing against the shore. Marbella is one of the most popular destinations in the world for beach weddings, with its idyllic and romantic backdrop for a perfect beach wedding.
Not only are the beaches absolutely beautiful, but you'll also find an abundance of sun and style. Plus, with a little help from a wedding planner, you can save time, money, and stress on your big day. And if you're looking for a little nightlife, Marbella definitely won't disappoint.
Here are a few of our top favorite beach wedding venues in Marbella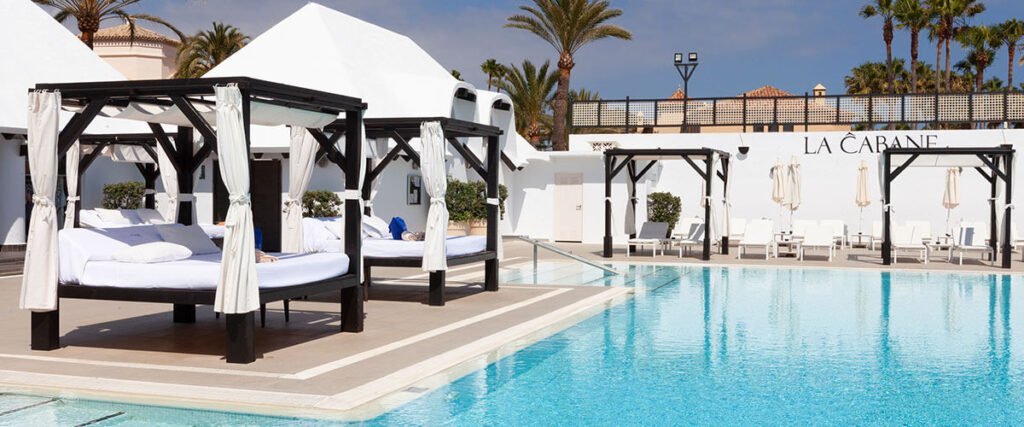 One of the most elegant and exclusive places on the Costa del Sol. La Cabane is the ideal place for civil ceremonies. With a stunning backdrop and with the maritime landscape it makes your wedding more magical. The pool and Terrace are perfect places for cocktail parties by the sea. La Luna Room is an indoor space with La cabane ideal for Intimate and Private weddings. It is one of the top Marbella wedding venues in Spain.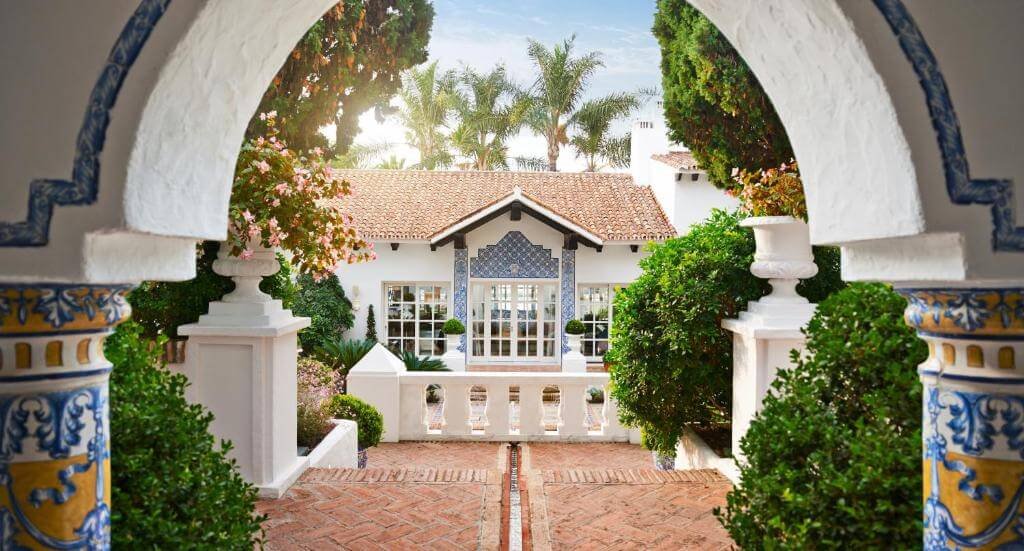 It is the amalgamation of a beach club, a golf course, and a stunning botanical garden. The microclimate, the sea air, and the mountain view which is ideal for weddings. Your beach wedding will be nothing less than a show-stopping fiesta by the sea.
Exchange vows among scented jasmine and orange blossom! Villa Del Mar is one of the majestic venues of Marbella right by the beach among the Andalusian garden. It can host up to 200 guests.MC beach, with a stunning and picturesque backdrop ideal for private events, can host up to 150 guests. Host your Reception in the Beach club under a thatched Mexican-inspired roof that can accommodate up to 150 guests.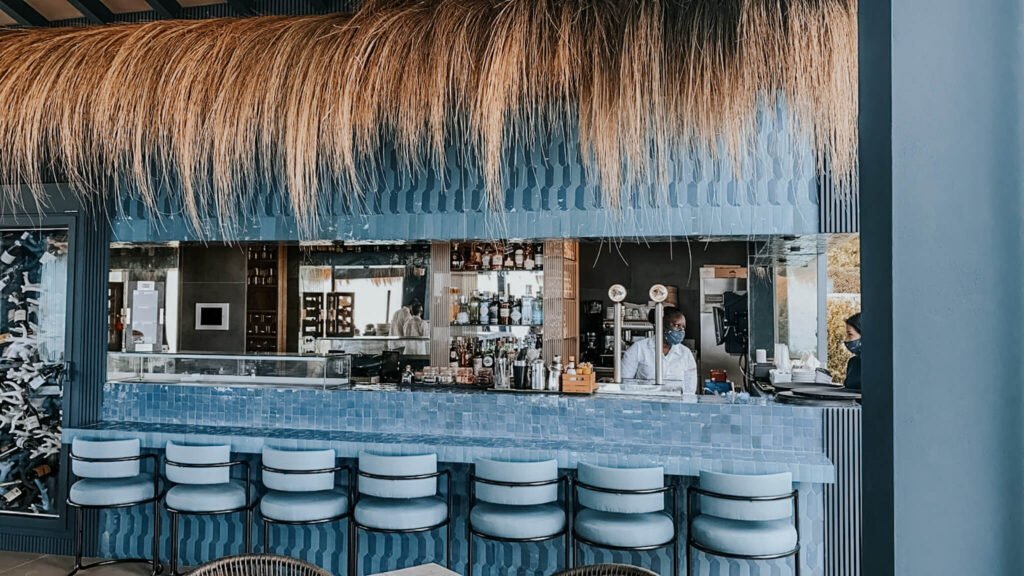 Have you always dreamt of getting married on the beach with sand beneath your feet? Then La Milla Marbella is your wedding venue.
A relaxed setting with a dreamy landscape and a large terrace overviewing the sea with natural light will be perfect for your wedding. This place gives you the possibility and space to create events and also customize them to the priorities of  couples ad they desire
Beach wedding in Marbella is quiet popular these days Do you love chilled-out, laid-back, and funky set-ups?! A cozy and quiet seaside ceremony beautifully created around lush green exotic plants, and rustic bamboo structured furniture, with contrasting vibrant hues. It gives Boho vibes!
Rural Wedding venues in Marbella
Exchange vows at this rural setting hotel near Sotogrande make the ideal location for a rustic private wedding. The magnificent entrance, the grandeur of wooden beams, and the exposed brick walls give a majestic look for your wedding and it's a picture-perfect venue.
El Fortin, located in Sotogrande is a rustic Cortijo-style wedding venue in Marbella. It has a large flat grass area with a capacity to dine a minimum of 250 people!
It is available for single-day hire and also offers accommodation and provides excellent food and drink service.
Hotel Plaza Del Castillo which is just a distance of 12 km from the Malaga airport, a rural wedding venue in Marbella has a medieval design resembling a castle and stunning ornate gardens, making it an ideal wedding venue for Rustic weddings .
Luxury venues in Marbella for weddings
The city is known for its luxury weddings, and there's no better place to tie the knot than on one of its stunning beaches. You and your guests will enjoy all the amenities that Marbella has to offer, from world-class restaurants to luxurious hotels.
So what are you waiting for? Start planning your dream wedding in Marbella today!
Exchange vows and rings in the Roman amphitheater or in an intimate chapel, Enjoy Banquet overlooking pretty Andalusian gardens!
Roman amphitheater, Walk down the White carpet and toast your love at this luxury wedding venue in Marbella, it can accommodate up to 300 guests. Chapels are ideal for Intimate weddings with a capacity of 20 guests, and Linares Terrace is perfect for Lavish celebrations of up to 500 guests, and La Veranda Terrace, with intimate setting amidst lush greenery can host up to 140 guests.
Plan your Luxury wedding at Lush gardens on a golden summer night. Fairy-tale reception on the lawn or a gourmet banquet in restaurants, Hotel Keminksi Bahia gives you the best.
With a beachfront location overlooking the Mediterranean Sea, this is a romantic wedding venue. They offer special extras to make your wedding more memorable, you want to Arrive at your reception in a special way? or want decor and flower arrangements in a special way? No worries they customize everything just for you!
This is a Mediterranean hangout, a top luxurious wedding venue in Marbella where day and night meet in the oasis of happiness. This beach club gained popularity after several appearances on UK-based television shows. If you wish to host a luxury beach wedding in Marbella, then Puro Beach is your go-to place.
The rustic yet luxurious villa offers bespoke wedding services in Marbella. This is one of the luxurious venues in Marbella with 28 bedrooms, 2 swimming pools, an extensive terrace, and a private beach house. Enjoy the party until dawn in a completely soundproofed nightclub, perfect for after parties.
Yacht Wedding in Marbella
Imagine getting married on a luxury yacht, as the waves lap against the hull and the sun sets in the distance. That's the kind of experience that you can enjoy if you choose to have your destination wedding in Marbella ,Spain.
The Catarman cruises offer various cruise options that best fit the number of guests you will be hosting. Starting from Puerto Banus, you can opt for an all-day cruise or during the sunset for a few hours. This is for sure it will offer a magical and dreamy wedding.
Not only is Marbella an incredibly beautiful location, but it's also got a lot to offer in terms of luxury amenities and wedding services. You and your guests will be able to enjoy world-class golfing, dining, and shopping, all while enjoying the Spanish sunshine.
Of course, all of this comes at a price. But when you factor in everything that Marbella has to offer, it's actually very reasonable when compared to other destination wedding locations. So if you're dreaming of a glamorous wedding by the sea, Marbella should be at the top of your list.
Church Wedding in Marbella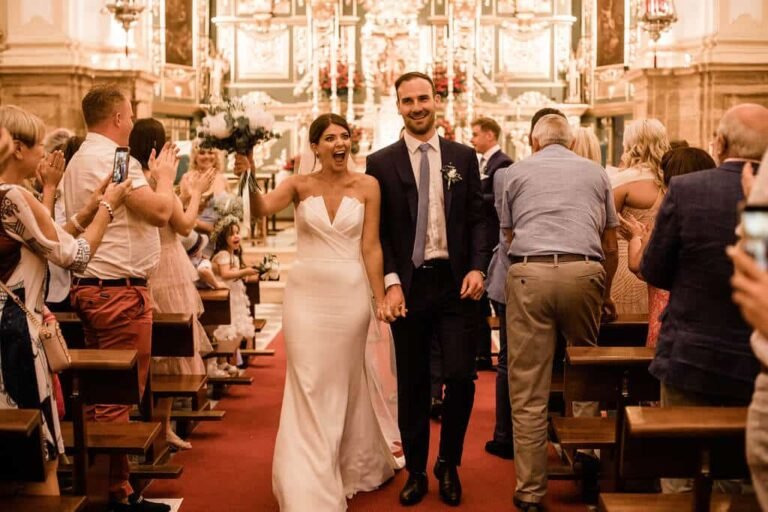 Marbella is the perfect destination for a church wedding. With its stunning backdrop of the Mediterranean Sea, beautiful churches, and warm climate, Marbella offers couples a unique and romantic setting for their special day.
Whether you're looking for a traditional religious ceremony or something more modern, there are plenty of churches in Marbella that can accommodate your needs. From Gothic cathedrals to quaint chapels, you'll find something to suit your style and budget.
Many churches on the coastline have beautiful views, and many provide facilities for hosting a wedding. Hosting drinks and food on the beach after the ceremony would be a great way to show appreciation for your guests and create a fun and memorable atmosphere. You could provide light snacks, drinks, and music to keep the party going.
If you're looking for a truly memorable wedding experience, why not consider having your ceremony at one of Marbella's many breathtaking churches? With its stunning scenery and warm climate, it's the perfect place to exchange vows with your beloved.
Wedding Planner in Marbella ,Spain
A wedding planner in Marbella can also help you make sure that your dream destination wedding is perfect. We can help you find the best venues, catering, and entertainment.
We will work with you to create a customized plan to make sure that all your needs are met, from small details such as flowers and decorations to larger tasks such as obtaining permits or finding a photographer. Furthermore, a wedding planner in Marbella will be familiar with how the culture works on the ground level, so we can help you navigate any potential issues that may come up during the planning process.
Finally, we can make sure that all of your paperwork is processed correctly so that your wedding is legally binding. As Wedding planners in Marbella know the local laws and regulations for hosting a destination wedding and will be able to make sure that everything is taken care of properly.