Are you looking for innovative Ideas to host corporate events?
Corporate events are no more limited to white-collared people sitting around a table engrossed in a serious discussion. The term has modified or somewhat broadened to include many semi-formal events, family events, dinner parties, incentive trips, and whatnot. You could also jump on the wagon and create experiences by using some innovative ideas to host company events. Blissful plans, corporate events planner in Gurgaon, curated a list of 6 corporate event management tips for an out-of-the-box experience.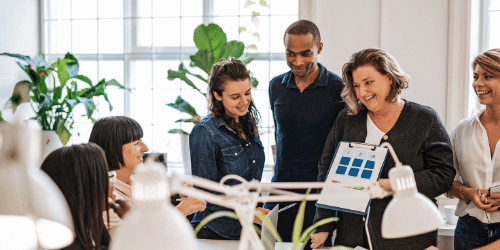 Interesting venue
It would be a great idea to meet the people you know professionally in a different setup. Whatever the purpose of the event, a lovely site would be an excellent way to change the mood and induce positivity. Imagine a seminar, conference, or training sessions, on a beach or hill resort. You could also make use of the setting by arranging for a photo corner where they could click some instant pics. Business and leisure could walk hand in hand at such a place.
Pick a theme
The ambiance plays a significant role in setting up the course of the event. Any place could be transformed into a venue with the correct use of colors, textures, scents, props, etc. The theme could show a different aspect of the product, company, or industry by bringing growing seasons, a city, a country, festival, etc. A corporate event planning company could help you to bring alive the story or journey of the concerned product with the themed presentation.
Involve in activities
You could use the event management plan in breaking the ice and bring out the child in these grown-up people. Various activities like a workshop, quiz, painting, cooking, bowling, communication games, scavenger hunt, and so on. When professionals get involved in activities like these, it helps them communicate informally and encourages team spirit. It might also bring out their hidden talents through a display or performance.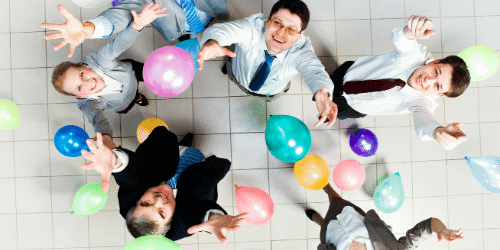 Technology Experience
A visual representation is always better than a speech. Plan a visual treat with music, lights, digital screens, and narration. Along with the display, arrange for a speaker with excellent oratory skills. The person could or could not be from your field. He or She could present a different perspective or outsider's perspective to the audience. If your budget permits make use of latest technologies like suspension screens, drone cameras, 360-degree visual projections, etc., especially for product launch events. If you want to twist the episode, create a complete Cinema experience with a screen, tickets, dress code, etc.
Add some glamour to Corporate events
You could invite a celebrity for an appearance in your fun corporate event. The star could conduct a short question-answer or training session where everyone could get a chance to communicate with the famous personality. If your budget does not permit so, then you could arrange for a local musician, drummer, singer, artist to perform.
Follow up for Innovative Corporate Event Ideas
The work of the host does not end with the event. A follow up is necessary for your event management plan. You can do it whichever way you want, but you should have feedback about the experience. So, that you could make the next event even better, thus creating an example for others to follow. Remember, this is the corporate world where you mean business at the end of the day. Your event should create a positive impression of you and your company.
The experienced team of Blissful Plans offers a spectrum of services for any business occasion with a readymade event plan template and personalized corporate event plan. To see glimpses of our consistent achievements as a corporate event management company listen to real stories at  https://www.facebook.com/Blissfuleventplans/ and https://www.instagram.com/Blissfulplans
We, at Blissful Plans, fully realize that today, fun corporate events do not fulfill small aims, but they are aimed towards a broader purpose of creating brand value, market presence, or motivating employees. The experts of event management at Blissful plans could design your event to achieve your objective pleasantly and positively. You can reach Blissful Plans, luxury wedding planner, and corporate event planner.contact us
Please follow and like us: